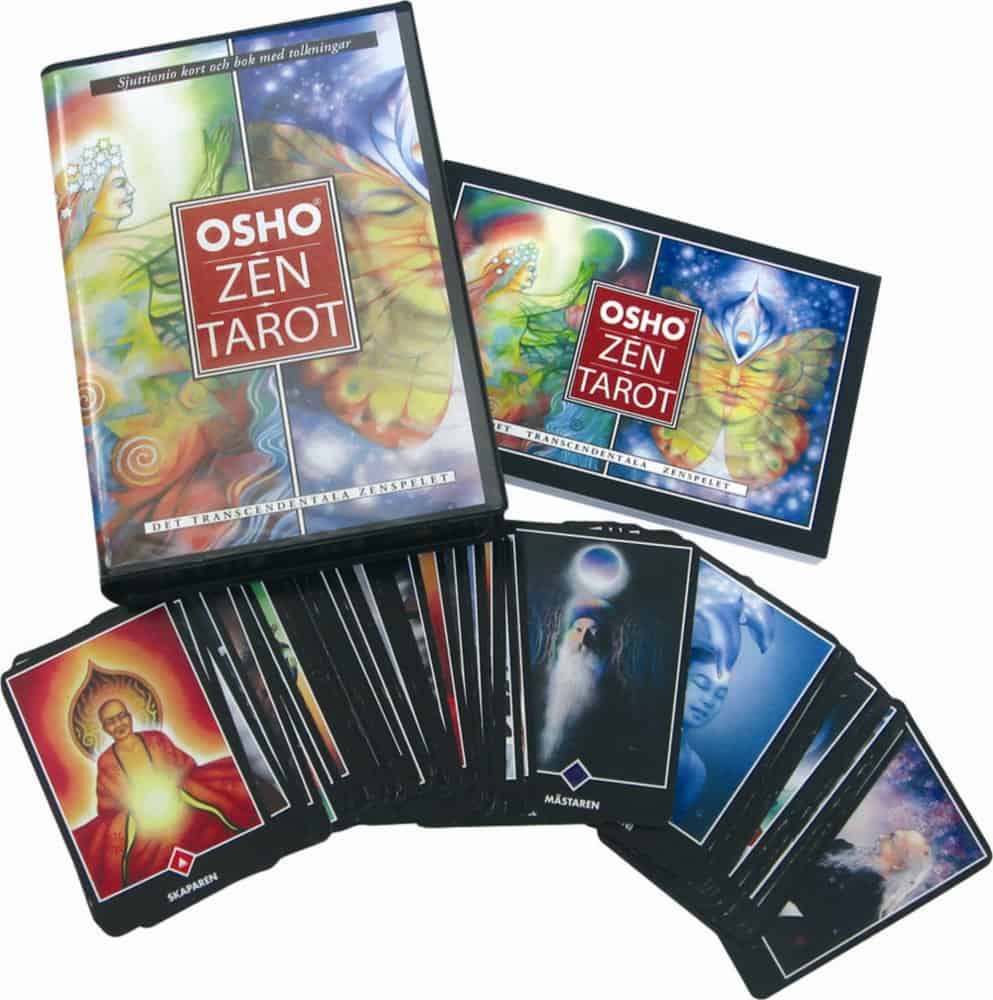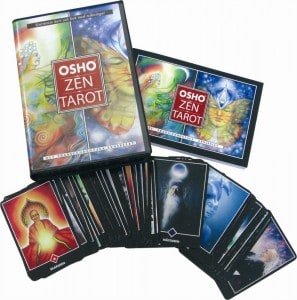 Key of Life Reading
This is a fantastic 8 card reading that looks at every aspect of your life. It usually dips into patterns ~ those within your family that have been passed down through generations, patterns of behaviour in relationships and even past lives. It may explore your childhood and is a very in depth, deep reading that has the ability to literally change your life. I am not being arrogant by saying I can change your life, only that this particular reading can if that is what you're aiming for. It will shake you out've any ruts or fear that is holding you back and move you in a positive, empowering direction.
I intuitively know what you've brought with you in this lifetime, whats been given to or placed upon you and how to work with those issues. This reading is designed to go deep into your soul and life from all angles until you know exactly where you've come from, where you want to go and how to start getting there. Its my favourite reading and I intuit a lot, so be prepared to clear approximately 1-2 hours of time in person or 1-1.5 hours over Zoom. This reading is deep and extremely personal, but ultimately ~ its hugely revealing & rewarding! You receive an audio recording of the call. 
If you would like a hard copy & write up of the reading emailed to you afterwards, the cost is an additional £10.  Please let me know PRIOR to the reading so I don't forget to take notes. If you decide by the end of the reading you don't want the write up, it's no problem at all, the fee will be immediately refunded. The write up includes a colour copy of the cards, the words from the book that accompany the cards and a comprehensive write up of everything we discuss, written by myself. The document is usually 6 pages long. The hard copy is a great reference to keep you on track and can be referred to time and again.
£65/$85 (Max 1.5 HOURS)
Intuitive Astrology Reading ~ The Year Ahead
I am an intuitive astrologer, so study all of the technical and chart information first that is uniquely personal to you. I then put it all down for a few days, come back, place the chart in front of me and write my readings from a place of intuition. I was guided to learn and work in this way by Spirit and it allows me to create highly accurate, deeply personal and supportive readings.
My Astrology Readings look at the here and now. Most astrologers will look at the Natal (birth) Chart and tell you lots about your personality. However, I have learned that whilst this is very interesting information, it isn't the most helpful. What IS really helpful is knowing what lessons, patterns or cycles we are currently moving through in our lives or why we might be experiencing certain challenges or breakthroughs. In astrology, these cycles are called Transits. If you're in a two year cycle of learning for example, that may not be the best time to try to start up a new business. If you're moving through a Venus cycle perhaps, it will have a big impact on your relationships, so they should be the priority or you could meet with a lot of resistance. There are cycles that cover our big, life lessons and others that are only for a short period of time, but if we're aware of them, we can capitalise on or manage them quite effectively and gain a clear understanding of why we're experiencing life as we are.
I remove all of the astrological jargon from the reading and conduct each one personally ~ nothing is generic or computer generated as I'm old school 😉 You will receive a 6-8 page document, written in plain English that is easy to understand and digest. The reading will look at whatever cycles you are coming out of, are currently in or will be moving into. These cycles can cover a span of anything up to 21 years, although the main focus will be on the year ahead and how you can best manage these energies in your life, getting the most out of each year. Astrology is a hugely useful tool to help us navigate our lives and I make these readings as in depth as possible, alongside answering any specific queries or questions you might have about your chart (just let me know when booking). If you would like to see an example of one of my Astrology Readings, please drop me a line via the contact form and I'll pop one over on email.
£75 ~ Approx $100  (3-4 hours preparation time required as each individual's chart is very different and takes a lot of measuring & studying. This reading is posted or emailed.)
If you would like an hour long Zoom call to discuss your chart, where I will bring it up on screen for you and answer any questions you may have, as well as going into much further depth as an additional reading, the cost is £35. You will receive the video recording of this session to refer back to. 
Intuitive Astrology Reading ~ Soul Purpose/Past Life Karma/Core Wound/Shadow/Saboteur
This reading doesn't look at your personality or the transits/cycles you may be experiencing. It is a much deeper, more spirituality based reading that looks at what past life karma you have brought with you in this lifetime. This is the energy we tend to live in up to age 25-30. We then start to move towards our Soul Purpose, so I dive deep into your unique Soul Purpose in this lifetime, providing practical ways that you can manifest it into your day to day life. If we are in alignment with our Soul Purpose, everything in our life flows in an easier, more positive, enjoyable way. We are all born with a core wound in this lifetime. This wound tends to weave with our karma and Soul Purpose, so if we can heal it, that also helps to bring us into alignment with our Soul and can help us really grow & excel in our Purpose. Healing our core wound is tantamount to receiving a life upgrade. These three elements combined provide immense clarity, empowerment and awareness. I've found mine to be invaluable. I've also recently studied the celestial bodies that represent our Shadow or Saboteur in a chart, so include this information as a guide to support you in embracing or lessening these energies in your life.
£75 ~ Approx $100 (3-4 hours preparation time required as each individual's chart is very different and takes a lot of measuring & studying. This reading is posted or emailed.)
If you would like an hour long Zoom call to discuss your chart, where I will bring it up on screen for you and answer any questions you may have, as well as going into much further depth as an additional reading, the cost is £35. You will receive the video recording of this session to refer back to. 
Intuitive Astrology Reading ~ In Depth
This reading combines both of the above astrological readings. It contains the a full cycles/transits reading for the year ahead alongside in depth information on your Soul Purpose, Core Wound, Shadow/Saboteur and past life Karma. These readings run over 10 pages long and are packed with highly in depth, personal information that you will need some time to sit down and absorb. My documents aren't filled with pretty pictures other than your astrology chart, so are full of a LOT of information.
£140 ~ Approx $190 (several days preparation time required as each individual's chart is very different and takes a lot of measuring & studying. This reading is posted or emailed.) 
If you would like an hour long Zoom call to discuss your chart, where I will bring it up on screen for you and answer any questions you may have, as well as going into much further depth as an additional reading, the cost is £30. You will receive the video recording of this session to refer back to. 
Intuitive Astrology Reading ~ Children
This reading is specifically for babies or young children. I study their chart in depth to see what the child's main personality characteristics are, where they will need grounding, support or balance as they grow up, how emotional or mentally minded they may be, whether they would prefer art or creative subjects, how they'll make friends and express themselves, what's important to them, what they value the most etc. I also detail how much input they'll need from each parent if it's important to their development. Some children are very independent, for others it is very important that they have a good connection with one or both of the parents for them to feel stable and secure as a child. If you would prefer the reading to be quite practical, please let me know. Similarly, if you would like the reading to be both practical and spiritual, let me know. Some people may not be very spiritual so might not like knowing about past life karma, soul purpose or core wounds. However, other parents might love anything 'woo woo' and relish this information. The reading can be adapted to suit different needs.
In essence, this reading is a guidance manual for parents on how they can be the best possible parent to their child, based on their astrology chart. These reports are written in plain English without all the astrological jargon, so they are easy to read and understand.
An example reading can be emailed to you if you would like to see an example of a Child Astrology Reading. It is a joy to conduct these readings and they make fantastic gifts that are unique, personal and very different.
£75/$100 (several days preparation time required as each individual's chart is very different and takes a lot of measuring & studying. This reading is posted or emailed.)
Payment
Arrangement for payment of a Reading is made after the booking is confirmed between us. Please use the contact form and let me know what days/times/dates suit you best and we can take it from there.
I am fairly flexible with payments and payment methods and happy to take part or split payments if it helps your cash flow. All I ask is that all funds are received prior to the Reading. Bookings are currently being taken 1 week in advance for Tarot and 2-3 weeks in advance for Astrology, but please do drop me a line if it's urgent as I aim to be as flexible as possible.
Drop me a line via this contact form to book a reading.
TESTIMONIALS
I had requested the 'In-Depth Intuitive Astrology Reading' and oh my I was in for a ride! A very pleasant yet emotional ride in reading this report. I originally came looking for crystals. I felt deeply understood for the first time in a very long time. In fact, I felt Krissy understood me on a Soul Level. How many people around us can do that! I loved reading every part of my astrology reading. It was captivating and emotional. Her intuitive guidance within the report left me feeling deeply compassionate towards all that I had been through. I consider reading my Intuitive Astrology Report as very Soul-Healing; something I feel my Soul couldn't wait for me to go through. It was interesting to read the things I had experienced as a child and how they can serve me now. I am starting to see myself more as a creator rather than a victim. I am more open to my future. The report has helped me manage my emotions to experiences challenges as opportunities, I believe I am embodying this statement more each day, The Reading has helped me engage in intuitive communication with my Higher Self and how to ride the waves of certain experiences that I would've once deemed unpleasant. I am grateful that I have the chance to understand my Life's Journey, my Soul's Path. I now feel I am on a life path less judgemental, more understanding and compassionate towards myself and others. Krissy's nature in understanding the human condition enables her to translate her wisdom and knowledge unto others with a high level of emotional intelligence. I am so thankful and grateful for her. Much Love, Priti, 2021
~~~~~~~~~~~~~~~~~~~~~~~~~~~~~~~~~~~~~~~~~~~~~~~~~~~~~~~~~~~~~~~~~~~~~~~~~~~~~~~~~~~~~~~~~~~~~~~~~
I had a Key of life reading in February 2021 via Skype. I was going through a very traumatic experience in my life at the time and I believe that Krissy's reading set me on a healing journey that was absolutely necessary in order for me to move forward in my life. Krissy is so warm and friendly but also very honest with the insights that she receives, which was what I needed. I have had readings from other people in my past but never had one that was so accurate. The key of life reading has given me a clear path forward and I have been able to heal so much in the past six months. Krissy provides information on all the cards that are used and an in-depth write up of the reading which has been really useful to look back on. Thank you so much Krissy, I really was guided to have a reading from you at a crucial time in my life and am so grateful. Jayne, 2021
~~~~~~~~~~~~~~~~~~~~~~~~~~~~~~~~~~~~~~~~~~~~~~~~~~~~~~~~~~~~~~~~~~~~~~~~~~~~~~~~~~~~~~~~~~~~~~~~~
I've been buying crystals from Krissy for the past six years and have never been disappointed, they are amazing quality and fairly priced. So when at the beginning of this year I decided (for the first time ever), that I wanted an astrological forcast, after looking around, Krissy felt like the right person to go to. I had the 'Year Ahead Forecast' and without knowing any information about me at all, the reading was/has turned out to be incredibly accurate. I refer back to this constantly as there is a lot of solid advice that Krissy has written. I read parts to a friend who questioned whether I had given any information about myself as it is such an accurate picture of my life at the moment, but no I hadn't given any information, just date, time and place of birth. Then in June I decided to have a 'Key of Life' reading with Krissy (again this was my first tarot reading). This was via Skype. Krissy is lovely and direct, she's a very strong, sincere person. Again I'm constantly referring to this as she's given me extremely sound advice. It really does dig very deeply but at the same time simplifies everything, plus again she gave sound advice on how to move forwards. Her advice has been a blessing and has become essential for me in the last months. I'm at a stage in life where things aren't particularly easy and Krissy's help and advice has been central and indispensable to me. I would absolutely recommend her. Eleanor, 2021
~~~~~~~~~~~~~~~~~~~~~~~~~~~~~~~~~~~~~~~~~~~~~~~~~~~~~~~~~~~~~~~~~~~~~~~~~~~~~~~~~~~~~~~~~~~~~~~~~
Astrology has been such a useful tool for self-understanding in my life and readings I have had done have resonated for many years. It has been some years since I had a reading and having one from Krissy at the beginning of this year made me think I really need them every year! It was so helpful to see where the energies are in my chart and to see areas that I need to work on – and those where I need to let go. Krissy is highly intuitive and spot on in her insights. She writes with great warmth, compassion and humour – just like having an angel look into your life and make suggestions for the way ahead. I highly recommend 'Year Ahead' reading! Rosemary, 2021
~~~~~~~~~~~~~~~~~~~~~~~~~~~~~~~~~~~~~~~~~~~~~~~~~~~~~~~~~~~~~~~~~~~~~~~~~~~~~~~~~~~~~~~~~~~~~~~~~
Conscious and Awakened souls need a bit of nudge every once in a while if their ego starts to take over the show. An early miscarriage last year left me dejected , listless and slipping into believing that my body isn't capable of carrying a child anymore.  I blamed my body for not supporting my dreams and desires. Ushered by my Higher Self , I reached out to Kristy for a Soul and Karma reading. I've had the honour to meet this beautiful divine soul  Kristy, three years ago.  Her pristine energy is unmissable.  Imagine what you can make of your life if you were armed with the gift of knowledge of why you chose to be here, what are your core wounds that you maybe carrying from your previous lives and what does your soul want to experience in this lifetime. Wow Right? I was mind blown with the findings and the guidance offered by Kristy. What I loved the most about it was that it empowers you to understand your reason for existence and live more consciously and purposefully. Since then I have manifested a healthy and a fit body, 13 kgs lighter and fitter. As a family we manifested our new dream home too. I can't thank Kristy enough for this valuable gift of wisdom. Deeply grateful for your patience , knowledge and support. Best investment ever! It's transformational. Much love,
Sanchali, 2021
~~~~~~~~~~~~~~~~~~~~~~~~~~~~~~~~~~~~~~~~~~~~~~~~~~~~~~~~~~~~~~~~~~~~~~~~~~~~~~~~~~~~~~~~~~~~~~~~~
I found Kristy's website by chance, not really looking for a reading.  I felt attracted to it and decided to arrange an 8 card, Key of Life reading. This was done via Skype and it felt like there was no distance. Kristy was lovely, open and honest, with no judgements and full of insight. The reading was all about hints that will help me grow and develop. I found it incredibly useful, a helpful tool for self discovery and personal growth.
I then arranged an Astrology Reading as a tool to commence the new year. The reading has given me reassurance about my plans, confidence about my challenges and encouragement to push through adversity. I highly recommend Kristy's work and feel blessed to have met her and have her wisdom to help me on my path. 
Olaia, 2018
~~~~~~~~~~~~~~~~~~~~~~~~~~~~~~~~~~~~~~~~~~~~~~~~~~~~~~~~~~~~~~~~~~~~~~~~~~~~~~~~~~~~~~~~~~~~~~~~~
I would absolutely recommend having a Key of Life reading with Krissy! Everything was explained well, made relevant to me and I had things to take away too – such as changes to make and things to research. Krissy is very personable and warm.  I really felt comfortable opening up about certain areas as I wanted to get the most out of the session. 1 week on and I have already made some positive changes. Thank you Krissy!! x  Louise, Kent, 2015
~~~~~~~~~~~~~~~~~~~~~~~~~~~~~~~~~~~~~~~~~~~~~~~~~~~~~~~~~~~~~~~~~~~~~~~~~~~~~~~~~~~~~~~~~~~~~~~~~
I had a Key of Life Reading with Krissy and what an experience. It was more than I hoped for and brought to light so many inner feelings I hadn't even thought were there. If you want to really get to the deep rooted blocks or challenges that are stopping you moving forward this is the reading for you.  Two weeks later and I'm still processing the shifts I had through Krissy's reading and the blocks I had which were all in my mind are slowly dissolving 🙂
Thanks Krissy for sharing your amazing talents and helping people find their way back on the true path of the Soul xxx   Jules, April, 2015
~~~~~~~~~~~~~~~~~~~~~~~~~~~~~~~~~~~~~~~~~~~~~~~~~~~~~~~~~~~~~~~~~~~~~~~~~~~~~~~~~~~~~~~~~~~~~~~~~
I went to Krissy for a reading in January 2014. This was a time of change and development for me and I was looking for guidance and support in moving forward. The reading took place at Krissy's home. The surroundings were calm and peaceful. Lovely energy supported not only by Krissy, but the beautiful loving energy of her 5 month old puppy.
Throughout the reading I felt nurtured and supported. There was no pressure on time. Krissy's reading was amazingly accurate in reflecting aspects of my life and personality. Her interpretation of the messages was channelled and highly intuitive. She gave a balanced view pointing out my strengths and opportunities open to me. Equally she was at home being straight forward and challenged me in a firm but loving way. I never felt judged by Krissy. She really listened to me and I felt validated and respected for who I am.
The next day Krissy sent notes and colour copies of the cards (the cards are truly beautiful). These have been really helpful as I have continued to work with the messages. Thank you Krissy for your wisdom, openness, honesty, clarity of thought and your intuitive and healing skills – in short for being you. Words are insufficient to explain the transformation and healing process.  Suffice it to say I have moved closer to knowing who I am and understanding my souls journey. C Russell, Sheffield ~ Jan 2014
~~~~~~~~~~~~~~~~~~~~~~~~~~~~~~~~~~~~~~~~~~~~~~~~~~~~~~~~~~~~~~~~~~~~~~~~~~~~~~~~~~~~~~~~~~~~~~~~~
I was first drawn to Kristy from her website and the insights she shared on her blog. I then had a "Key of Life" reading with her. The insights I received have allowed me to let go of the past, embrace the future and live in the present. I am sincerely grateful for the universe bringing us together. For she is truly a gifted soul, connect with her, I promise your life will be better for it. With love and much gratitude  Toni Lock, Utah, USA ~ Nov 2013
~~~~~~~~~~~~~~~~~~~~~~~~~~~~~~~~~~~~~~~~~~~~~~~~~~~~~~~~~~~~~~~~~~~~~~~~~~~~~~~~~~~~~~~~~~~~~~~~~
I had a reading with Kristy as I needed guidance on why I was struggling to move forward with my life and the emotions I was having. I believe the angels brought me to her. When I first met Kristy, I purchased a beautiful painting, the energy has brought me so much healing that I was then further drawn to having a reading after seeing the word 'Serendipity' everywhere.
It was a truly joyous experience. Kristy went out of her way to help me and I am grateful to her for this. In the reading, Kristy used her cards that flowed and told a story of my personality, recent events and future outcomes. Kristy answered all my questions and put me completely at ease. The relief I had in knowing why things have happened the way they did and what I need to do to get the future I want is not something I can put into words. However, all my friends have noticed a massive difference in me spiritually and physically. I look clearer, free and happy and my aura is shiny again. I have now been able to get myself back to having purpose and direction in my life again. I would recommend Kristy to anyone. It was such a positive experience and I am so happy I made the decision to book in and have a reading xxx      Amy, Horwich, Sept 2013 
~~~~~~~~~~~~~~~~~~~~~~~~~~~~~~~~~~~~~~~~~~~~~~~~~~~~~~~~~~~~~~~~~~~~~~~~~~~~~~~~~~~~~~~~~~~~~~~~~
After a relationship break up which left me feeling so devastated, hurt and angry, I was in a very lonely place. I was continually thinking about the negative events that had happened and could not find a way out of the thoughts of "why does this keep happening to me", "what is wrong with me"  and "I've ended up with nothing from this, but pain". So I decided to have a Key of Life reading with Krissy.
The key of life reading explained exactly where I was and why. The cards showed my feelings and Krissy gave me positive steps to take in the right direction to turn myself around and think differently. I was able to accept that I was where I was supposed to be. The cards also gave me so much hope for my future happiness. It was all there in front of me like a miracle……… like somehow all I was feeling had been extracted and laid out on a table for me to see more clearly. I came to understand why these things had happened and how I was going to deal with it, learn, grow and become whole again. The reading helped me realise the break up happened for the right reasons even though it didn't feel like that at the time. This stopped the negative thoughts of "why me" it made me think "I'm glad I'm in this place now because only amazing things will come from it"
Krissy gets it. She understands people, gave me solid advice and recommended reading material that has improved my ability to self help and understand myself and the mistakes I had been making. Krissy is understanding and compassionate and I can't thank her enough for her support and help in turning such negative feelings into positive ones for my future. I would recommend Krissy whole heartedly to anyone, my sparkle is definitely coming back! Thank you Krissy xx    Rachel, Sept 2013
~~~~~~~~~~~~~~~~~~~~~~~~~~~~~~~~~~~~~~~~~~~~~~~~~~~~~~~~~~~~~~~~~~~~~~~~~~~~~~~~~~~~~~~~~~~~~~~~~