Do you remember the first time you saw a Medium in full swing, or received a message from a loved one who had passed over………. and knew, without a shadow of doubt that Spirit exists?  If you haven't had that experience yet, I would highly recommend it! Its mind altering 😉
Back in 2003, I had only just moved back to England from Abu Dhabi and it was taking time to readjust. Abu Dhabi is a Muslim country and therefore has strict rules about crystals and how spirituality is expressed. It wasn't until I relocated to the UK that I was able to fully explore the world of crystals, spirit, astrology, angels, shamanism, walking a spiritual path and anything remotely related to healing.
My then partner and I started up Serendipity Crystals and I felt incredible, like I'd been plugged back into source. I couldn't get enough of meeting new people, hearing their stories, learning huge amounts and wanting all these amazing experiences and theories proved. I've since learned that proof isn't required………some things don't need an explanation, nor could we give one if we tried!
Back in 2003 however, I was seeking irrefutable proof of the existence of Spirit. I knew something was there, I could feel them and sometimes hear them or see pictures in my mind that didn't come from my own consciousness…..but it wasn't concrete enough evidence. I was looking for that show stopping moment of clarity……and didn't have long to wait!
I started to go to MBS fairs (as a visitor before the business led me to start exhibiting at them), to research books and attend shows. Our local spiritualist church was also cool as even though most of the people there were elderly, they were simply fascinating. We can learn so much from the generations that have gone before us!
It was a real honour to be invited to sit in circle by a lovely, elderly couple from the spiritualist church. All of the people in this circle were reasonable, if not amazing mediums themselves and I was extremely excited to be asked.
On the night in question, we nervously arrived at the house and were welcomed into the living room. Malcolm, our host, was an ex Air Force pilot and had some fantastic pictures and memorabilia on the walls. I wasn't too sure what was supposed to happen, but we all took a chair/seat around the edge of the living room, leaving a space in the middle. There were 7-8 of us sat in circle, all from very different walks of life. My partner and I weren't expected to contribute, only to sit and see if any of the mediums could pick up anything for us. In essence, we were spirit fodder 😉
Immediately, both Malcolm and another lady said they had messages for me. Malcolm went first and nearly everything he said was accurate, if not very in depth/detailed. It felt like a general sort of reading, until Malcolm suddenly sat up straight and said 'your grandfather is here' followed closely by 'Ooops, I have to call him Grandad, not grandfather, he is laughing about it and very happy to be here'.
I instantly knew it was my beloved Grandad as being an empath and energy worker myself, I can read emotion from both people and Spirit. My heart filled with so much love I thought it would burst and the tears just started falling. I had to ask Grandad to step back from me as otherwise, his emotions mixing with mine were just too overwhelming and I couldn't process what Malcolm was saying.
We chatted for a little while and then Grandad had to go. As a parting shot he said 'go and get your eyes tested Kristy', which I thought was very odd as there was nothing wrong with my eyes.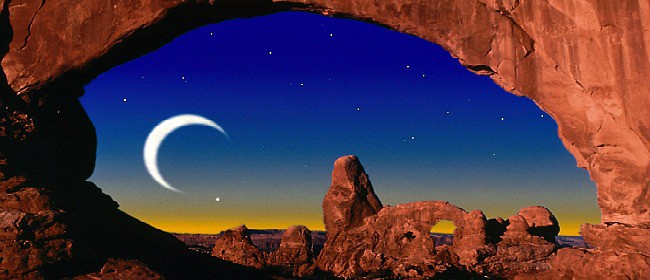 It stayed on my mind however, so although it felt a bit silly, I booked an appointment with an Optician.
I sat down with the Optician and could feel Grandad in the room with us. Her first question was 'What's brought you here today for an eye test'. I thought about it for a moment, many different things running through my mind, but decided to go with the absolute truth.
So I told her I'd sat in circle with a medium and my Grandad had told me to come. The Optician grinned and said 'Thats brilliant, I believe in all of that sort've thing, lets have a look at see why he's sent you then'. Just like that…..so blase….. it did make me smile! We just never know about people……… 😉
Sure enough, I have astigmatism. My 20/20 vision is perfect, but astigmatism makes things blur around the edges slightly. It wasn't until the Optician popped a pair of glasses over my eyes and said 'how does that look' that I thought 'flipping heck……'. All of a sudden, the world came into focus and everything was sharp and crisp!!
Not only are Spirit real, but they know incredible things. From that point on, I knew I would never be a stand up medium or work in churches, but that I would always listen when Spirit spoke and try to honour their wishes. Its the least we can do.
If you're a skeptic, don't knock it until you've tried it. And always see a medium who has been personally recommended to you ~ or one you feel really drawn to. That way, you'll know the messages you get are going to be what you need at the time.
I also accepted my Spirit Guide that day and met him consciously for the first time…….. I was NOT happy that he was a towering Native American, after all, how many people have those as a Spirit Guide??? It was pointed out that as I was born in California, not far from Native American reservations however, maybe it was apt. I still wasn't very happy as this Guide had the ability to make me incredibly hot…..sweat pouring hot and didn't seem to care when or where that happened……so I knew there was work to be done between us….
I'll write soon about some of our adventures together 🙂
Have a brilliant week!
Much love
Krissy XXX