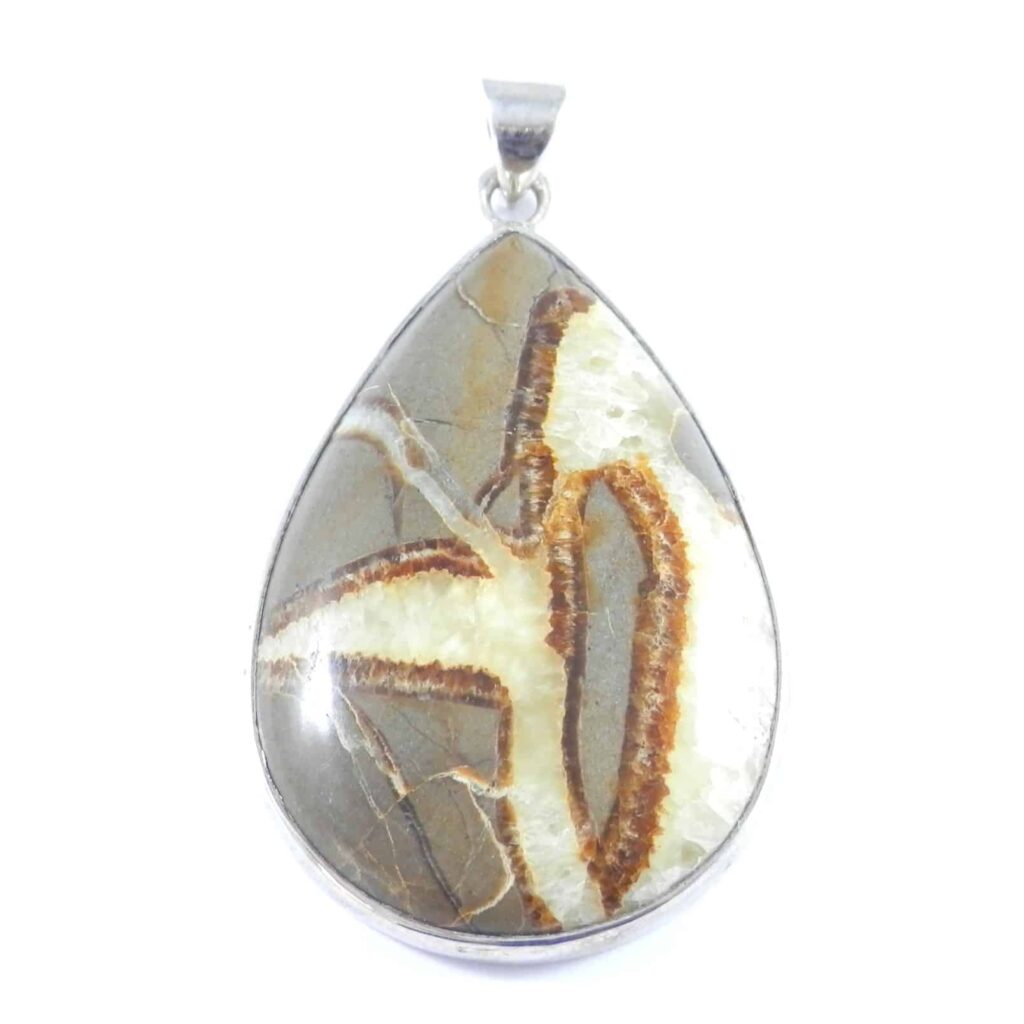 Septarian Pendant – Item C
This is a lovely Septarian cabachon set in thick, Sterling Silver. It has the most wonderful, strong, pulsing, supportive connection to Mother Earth and it's energy. It's highly unusual to see this gorgeous mineral in jewellery, but this piece jumped out and feels so lovely.
Septarian is a geode mixture of Calcite, Aragonite, Limestone & Barite.  It is said to be good for any health issues related to the renal system, kidneys, blood and circulation. Septarian is a spiritually uplifting blend of energies that is joyful & supportive to the solar plexus. It is good for trust issues, both in ourselves and things external to us. Great for group work, allowing everyone to feel comfortable with communicating. Very earth connected and good for working with elemental energy.
You will receive the pendant in the photograph. All of my pendants have an open back so the energy can reach the skin. Approx 4.5cm (45mm) long X 2.7cm (27mm) wide.