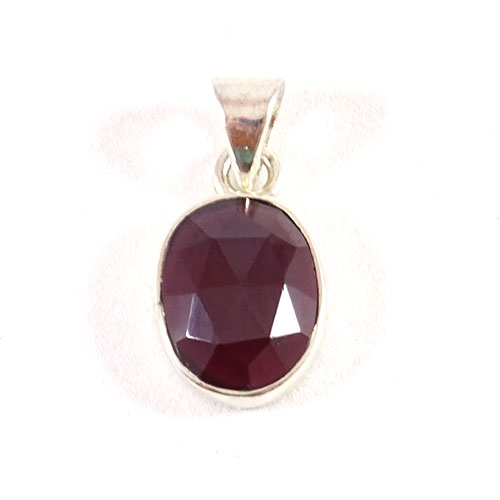 Pink Tourmaline Pendant AAA Grade – ULTRA RARE – Item B
These are some of the most stunning Pink Tourmaline pendants I've come across outside of a high street jewellers. The colour, facet and play of light, sparkle and energy is exquisite. The depth of colour is the darkest I've ever seen in this mineral ~ and the pieces are almost crystal clear too. They make my mouth water and the cost is ridiculously low for the quality. These are definitely investment pieces that will hold or rise in value over the coming years as flawless Pink Tourmaline stones become harder to find.
Top grade Pink Tourmaline is rare and extremely expensive (ask Google). I have absorbed the 20% VAT as a discount as this mineral isn't cheap ~ but……… the energy!!! OOOF!! Each of these pendants is truly stunning both visually and energetically. These gemstones were cut by a master jeweller and are set in top class Italian, Hallmarked Sterling Silver. I wear Pink Tourmaline on a regular basis as it is THE premier gemstone for keeping us in an open, loving heart space.
Pink Tourmaline is a stone of balance and calm. Emotionally, it helps bring emotional balance and helps open up, relax, and detach from personal pain so that it can be released. It's a beautiful mineral that helps us to let go and move on in our life after trauma, healing work or emotional pain, betrayal or loss. Pink Tourmaline brings abundance and is also a stone of passion, bringing passionate energy and love into our lives. Physically, Pink Tourmaline balances the body's electrochemical system, strengthens the immune system, eases the pain of backaches and aids the healing of reproductive system disorders, detoxifies the blood, assists with recovery after illness and eases the effects of radiation. IMHO, there is no better stone to work with if we're wanting to flow from an open, creative, wildly beautiful heart.
Approx measurements 1.2cm (12mm) long X 0.9cm (9mm) wide. You will receive the pendant in the photograph.