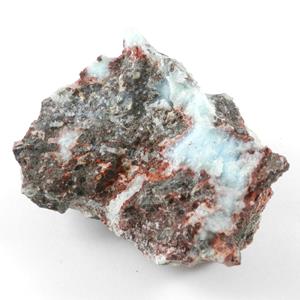 Larimar Rough/Natural – Item B
A stunning piece of Larimar that is rough, straight as it comes out of the ground ~ these pieces are sublime with a lovely, fluid, supportive energy. I don't see chunky, hand held pieces like these very often.
Larimar is excellent for soothing and healing our emotions. It can lift feelings of depression, apathy or feeling run-down. Larimar is an earth crystal, connecting to feminine energy, nature and our planet. It provides patience, simplicity & peace. Excellent for worn out women or mums.
Approx 5.6cm (56mm) long X 4.5cm (45mm) wide. You will receive the crystal in the photograph.