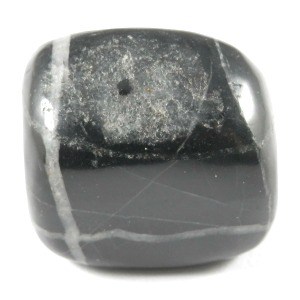 Chrysanthemum Stone – Item A
This is a lovely little polished piece of the unusual Chrysanthemum Stone. Each piece has a unique pattern and all of these are shiny, high quality, high energy pieces.
On a physical level, Chrysanthemum Stone is said to aid issues with female reproductive organs, menstrual problems, cystitis, high blood pressure & stress.  This stone has a very joyful energy allowing us to live in the moment in the most positive of ways with happiness & abundance. It encourages us to open up and shine! Chrysanthemum Stone can help us find our purpose and support us along our spiritual path. It's a lovely manifestation tool or to use in a grid as this stone allows us to release the past & focus on the future. I'd carry it for a few weeks to get the full benefit of it's energy in our lives.
You will receive the crystal in the photograph. Approx 2.3cm (23mm) long X 1.9cm (19mm) wide.