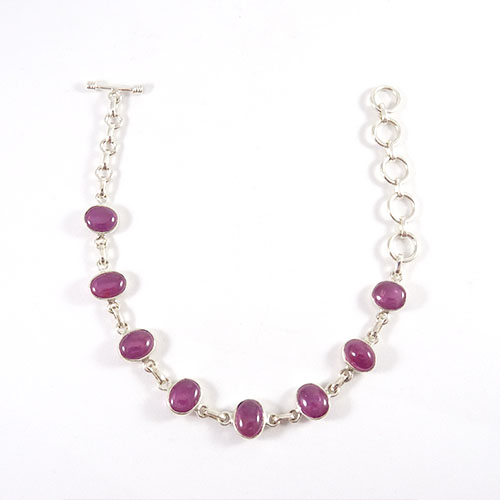 AA Grade Natural Ruby Bracelet – Polished – Item A
This is a stunning, highly polished, natural AA Grade Ruby Cabachon bracelet set in thick Sterling Silver, with eight stunning pieces of Ruby. These gemstones are extremely high grade with a truly juicy depth of colour and energy. They are completely natural and have great clarity too. It has five rings that make the bracelet adjustable to different wrist sizes.
Pieces of this quality are usually taken to be used in high end jewellery, so I'm delighted to have obtained some. The price comes down considerably when Rubies are purchased as 'general stones' rather than pre-cut gemstones. They are then cut & set by master jewellers. This is why you can purchase such great, natural Rubies with several 'zeros' removed from the price tag that you'd traditionally see in a high street jewellers. Ruby is still my favourite of the precious gemstones, it's energy is very vibrant, inspiring and uplifting and these gorgeous pieces of jewellery make this up market, highly prized gemstone more affordable. This bracelet would retail on the high street for £1000s.
Ruby is great for the circulatory system, blood disorders, sexual dysfunction, providing energy & strength. It fills one with life force, courage, sensuality and enthusiasm. It is a talisman for passion, protection and prosperity. Its not always passion of the sexual kind either – Ruby stimulates us to take action in whatever area of life we feel passionate about. Its an excellent stone for public speakers for example – most would go for a blue crystal for the throat chakra, but if you're confident in communication and would simply like to get your passion for something across, Ruby is fantastic.
You will receive the bracelet in the photograph in a lovely presentation box. If you'd prefer not to receive a box, you'll drop down into the lower postage category and will receive a postage refund. Please state 'no box required' on check out, thank you. Approx stone size 1cm (10mm) long X 0.7cm (7mm) wide. Length of bracelet ranges between 23.5cm (235mm) and 19cm (190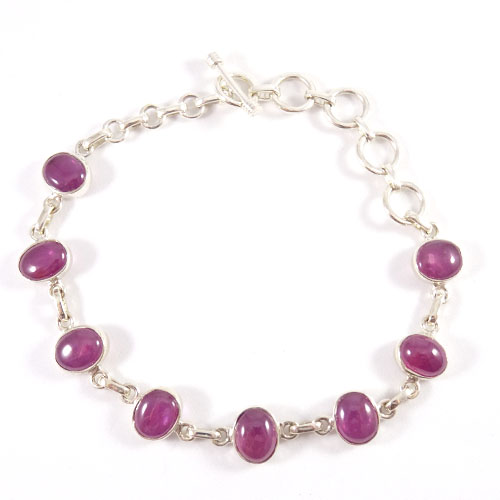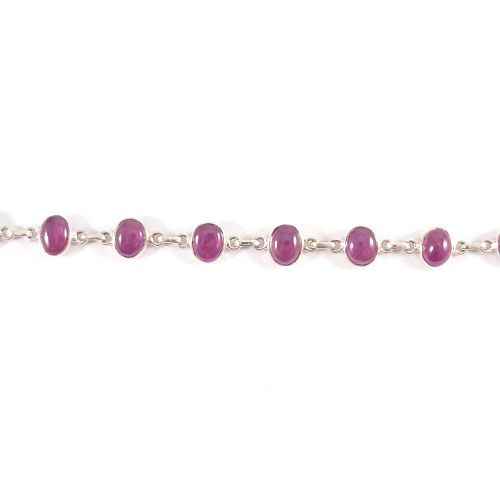 mm) long.