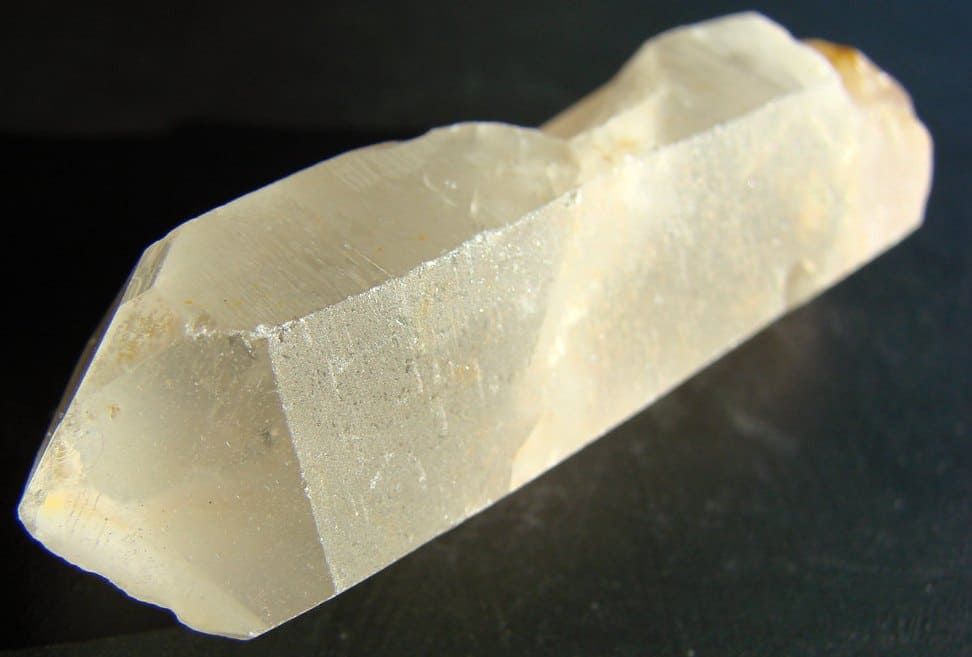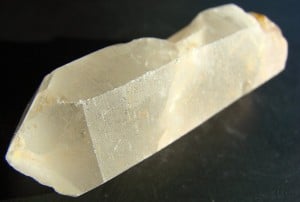 A key crystal is recognized by a three or six-sided indentation somewhere on the crystal. It looks as if a large chunk has been removed or another crystal has been broken off, although that is not the case.
The Key is a natural growth part of the crystal. A key crystal can be used to unlock the doors to healing as it provides the 'key' or answer as to the core issue of disease or illness. Key crystals can help answer difficult questions, solve problems, and access previously unknown or hidden information. 
Key crystals are excellent crystals to either meditate or sleep with. I'd recommend trying a few other, less informative crystals in meditation first before using a Key as if you're intuitive, psychic, a medium or someone who channels information ~ the energy can be quite powerful and a bit overwhelming if you aren't expecting it.
I'd also recommend carrying a Key crystal around with you for a few days before trying to access the information. These crystals need time for their vibrations to meld with your own so your Higher Self can connect and figure out what you most need to know from your crystal.
There is some absolutely stunning, crystal clear quartz appearing on the market that contain Keys, Windows, Timelines and all sorts of other, special attributes. My personal feeling is these crystals are now coming to the fore in response to our raising our vibrations.
Nearly every quartz point am being drawn to has something special about it, some form of information that can be accessed. So I'm listing as many pieces as I can in the online shop, taking quite a few to events and letting people know what these crystals are capable of ~ if in the right hands and used with positive focus, curiosity and intent.
Key crystals should NOT be expensive just because they have a key in them. Most good quality, quartz points with a key in them should be no more than approximately £2 for a small point (approx 1-2cms) and £4-6 for a larger point (2-3″). Many traders are aware of the special attributes of some crystals and so whack the price up, but there is no need. Please drop me a line if you're not sure on the price of anything.