Rutilated Quartz Crystals are simply amazing. Rutilated Quartz is quartz that has strands of a different element or metal running through it, which crystallizes in the form of prismatic crystals, or in this case, as needle-like crystals.
Quartz forms and then stops forming for whatever reason (usually the water supply dries up for some time). Whilst the quartz isn't growing, small particles of another crystal such as Black Tourmaline, or a metal such as copper, silver or gold, will fall onto the dormant quartz. When that quartz starts growing again, it pulls the tiny little droplets of the other element with it, stretching the dot into a long line through the quartz.
Rutilated Quartz has been known to represent both the lovely hair of Venus and the "sweet" tipped arrows of love. It has been likened to the appearance of wheat straw and angel hair. The ethereal aspects of rutile bring strength with love, allowing us to feel vulnerable, yet protected and safe. Rutilated Quartz eases us in transition & during times of change, facilitating growth in all avenues of our development. Rutile brings calm, reason and order and is often used for healing and balancing the aura by repelling negative energy. It affects the physical, etheric and astral bodies and assists us in getting to the root of a problem or illness.
Various different Rutilated Quartzes can do different things: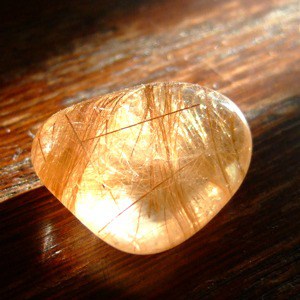 Gold ~ releases negativity and anger. Manifests things in our physical, human world.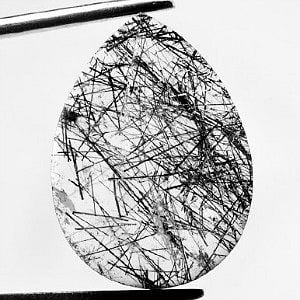 Black ~ opens up our intuition, yet protects us from harm and eases fear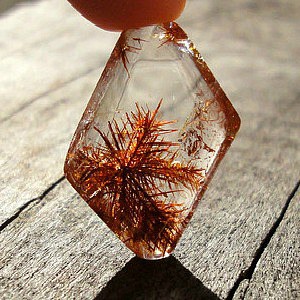 Copper ~ anti-inflammatory, stabilising, supports us during times of change in our practical life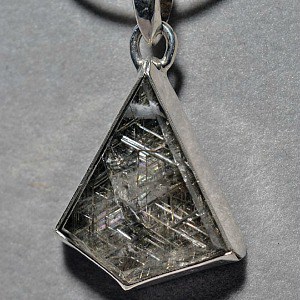 Silver ~ stimulates the etheric chakras, supports spiritual growth, connects to Goddess energies
Wearing or carrying Rutilated Quartz over a long period of time (4-6 weeks) enables us to move through change and to learn deep life lessons as we can use the consistent, stabilising energies of Rutilated Quartz to facilitate movement, whilst keeping our feet on the ground. It is a very rare, clever and beautiful crystal.
Much love
Krissy XX
Photo Credit for main picture (Rainbow Rutile): MGP ~ Marc Geuzinge Photography ~ thanks for your beautiful work! 
Please Click Here to see what Rutilated Quartz is in Stock 🙂