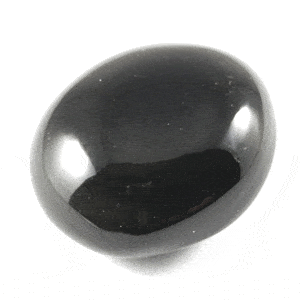 Rainbow Obsidian – Item C
This is a lovely, highly polished pebble of the mysterious Rainbow Obsidian. All of these pieces have a beautiful energy and patterning, it's just really hard to capture in a photograph.
Rainbow Obsidian is said to work primarily with the Base, Sacral, Tantien and Solar Plexus chakras. It eases stomach problems and digestive issues. Rainbow Obsidian helps to identify our flaws and gives a clear picture of the change required to acknowledge those flaws as a weakness or transmute them into something more positive. Rainbow Obsidian is an excellent grounding stone and provides a connection from the base to the heart of the earth. It is a protective stone that keeps us safe from emotional and physical harm. Like all Obsidians, it is said to provide a shield from negativity.
You will receive the crystal in the photograph. Approx 3.0cm (30mm) long x 2.4cm (24mm) wide.