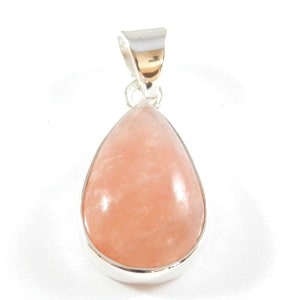 Pink Petalite Pendant – RARE – Item N
Categories
A-Z of Crystals and Minerals, Crystals, P, Pendant, Petalite
Tags
abuse, ADHD, anxiety, breast cancer, bullying, cancer, emotional balance/recovery, emotional issues, fear, stress
This is a beautiful, rough Pink Petalite pendant set in thick Sterling Silver. The energy is so beautiful, soothing and supportive. This is a rough, organic piece straight as it comes out of the ground. It's annoying that pink Petalite is so expensive when it's one of the best crystals to support those who are undergoing treatment for serious illnesses!
Holistically, Petalite can be used for ADHD, ADD, excessive worry or stress. Petalite is rare, but is recommended for all forms of cancer, particularly breast cancer. No crystal can claim to heal the physical aspects of cancer, but Pink Petalite goes a long way to soothe the emotions and helps the heart stay strong throughout the experience. It takes one from the ego mind to heart centred consciousness and aids acceptance. Excellent meditation tool. Heals emotional trauma, particularly from bullying or abuse suffered in childhood. It is a wonderful stone that teaches us how to love ourselves again.
Approx 2.8cm (28mm) long X 1.2cm (12mm) wide from tip of bail to bottom of pendant – you will receive the pendant in the photograph.