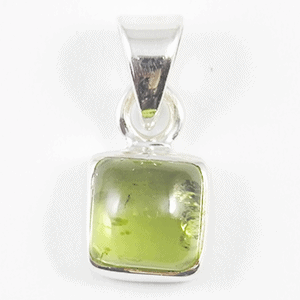 Peridot Pendant – Polished – Item G
This is a stunning, AAA Grade, polished Peridot pendant set in thick Sterling Silver. It is extremely difficult to source Peridot given it is one of the last crystals formed from volcanic action. It's even harder to find it as crystal clear and beautiful as these pieces are! The energy is really beautiful, with each piece shining and catching the light.
Peridot is a detoxifying crystal that is excellent for the lungs, lymph glands, breast and heart. A regeneration crystal, it strengthens & protects physical body, aligns & balances aura field. Eases jealousy, anger, fear, anxiety & worries. A positive, abundant crystal.
You will receive the pendant in the photograph. Approx 0.9cm (9mm) long X 0.9cm (9mm) wide.