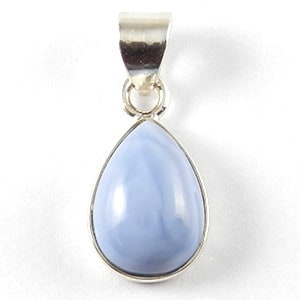 Owyhee Opal Pendant – RARE – Item E
This is a stunning polished cabachon of Owyhee Opal set in thick sterling silver (all of my jewellery is open backed). The energy is so soothing and works in a really subtle way. Each piece is unique.
Owyhee Opal is said to stabilise the metabolism, ease stress & anxiety and calm us down physically, emotionally and mentally. It's an excellent mineral to work with if you're using breath work at all. For example, when am overwhelmed and need to take 3 deep breaths into my stomach to centre myself and ensure I'm present, holding this lovely Opal in my hand aids that in happening in a comforting, solidifying, grounding sort of way. Owyhee Opal is a mineral that sparks the imagination & increases inspiration. It is said to bring mental clarity for visualisation, assist in memory recall and clears the mind so creative inspiration can flow from a passionate heart. In a nutshell, Owyhee Opal brings our heart and mind together so we can combine the energies to create the life we wish to lead.
You will receive the pendant in the photograph. Approx 1.5cm (15mm) long X 1.1cm (11mm) wide.