Description
The Collector's Showpiece from the Home Collection this week is an absolutely STUNNING Clear Quartz Cluster from Madagascar. The energy and purity of this piece is incredible. It's extremely difficult to obtain larger clusters like this that are this high in quality and energy. Most of them get broken during mining or are broken apart into points. It's been a long time since I've seen one of this calibre and it knocks the one I've got in my personal collection out of the park! Mine sits at the centre of a crystal grid set up for my family, to keep our connections & experiences as pure and high vibe as possible. Given I cleared all of my personal, family karma last year, I've realised these pieces work fantastically to bringing us the clarity and truth required for our lives to flow with ease & grace.
The Quartz coming out of Madagascar simply sings energetically. We've taken as many pictures as possible to show the clarity of the points and to show that this piece is pure with zero base rock/matrix. It explodes in a multitude of different directions, so can be displayed in many different ways.
The intent of this piece is to amplify positive energy. It would be a powerful piece for group work, as a meditation tool (although I'd recommend sitting near it rather than holding it as the energy is so strong). It will literally take you wherever you want to go, bringing in clarity, connection, visions, journeying and guidance. This piece can also be used for global healing or Earth healing. Or it can just sit majestically in a room, raising the vibration of the room itself and everyone in it. I would have loved to work with it more, but know I'm not it's Keeper or Guardian. It whispered that it's a 'Key', but only to the person it chooses to work with ~ which I found absolutely fascinating ~ so if you're drawn to this piece, please contact me afterwards as I feel there is something personal for me to channel for you.
Quartz is a general, all round healer for all conditions. Quartz is also a conductor, transmitter and keeper of energy patterns & vibrations that can support all types of healing therapies and alternative therapy work.
Approx size 13cm (130mm) long X 12cm (120mm) wide and 10cm (100mm) deep. You will receive the crystal in the photograph.
Payment can be split into 2, 3 or 4 payments if required. Please select 'cheque payment' on check out and then contact me to let me know what payment plan would suit you best. An initial deposit of £72 is required to hold this piece.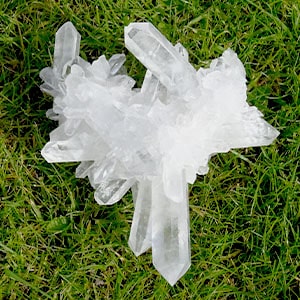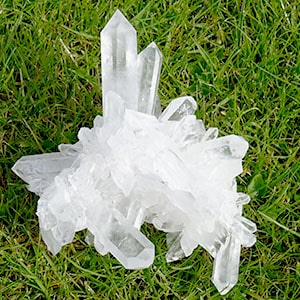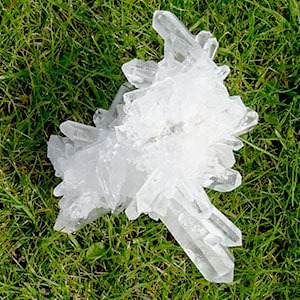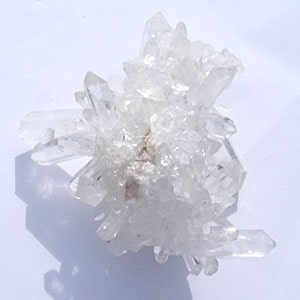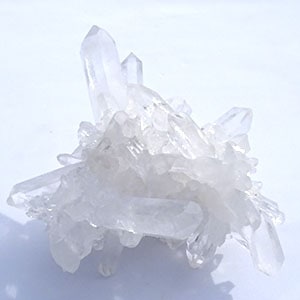 If ordering from overseas, this piece must be sent via International Tracked & Signed for Postage. We have ways of packing it to ensure it doesn't move at all during transit and will keep the package to just under 1kg in weight, ensuring the most cost effective postal charge. We only charge what we pay for P&P, a guideline is below & can be found on Royal Mail's website.
UK ~ Cost is as charged on checkout
EU ~ Select International Tracked & Signed on Check Out
World Zone 1 (Canada/Asia) ~ Select International Tracked & Signed on Check Out ~ an extra £6 will be charged on top
World Zone 2 (Australia) ~ Select International Tracked & Signed on Check Out ~ an extra £9 will be charged on top
World Zone 3 (USA) ~ Select International Tracked & Signed on Check Out ~ an extra £11 will be charged on top