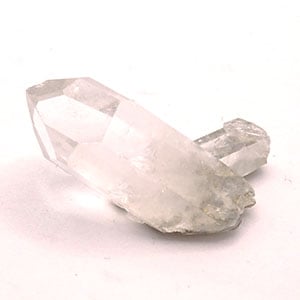 Chlorite Phantom Quartz Cluster – Item M
This is a gorgeous, natural cluster of Chlorite Phantom Quartz, straight as it comes out of the ground. Each piece has beautiful inclusions and energy and is unique.
Chlorite Phantom Quartz is said to offer protection from radiation therapies and EMFs. It is a regenerative and strengthening crystal, right down to a cellular level. Chlorite Phantom crystals are fabulous to use when we want to release something, whether that be old, worn out, unhelpful mental patterns, emotional energy that has gotten caught up in our physical body or even physically detoxing our system. The energy is really supportive for 'moving things on or through'. These crystals channel high frequency energies, connecting to one's guides & team in Spirit. They assist those who are uncomfortable or nervous about receiving healing or working in the spiritual realm. Each one seems to work differently, so they most definitely find the right owners 🙂
You will receive the crystal in the photograph. Approx 3.1cm (31mm) high x 2cm (20mm) wide. Please note we do not like to earn on postage & only charge what we pay. These clusters need to be wrapped well, but if we can get them through as a large letter rather than small parcel, we will refund any overpayment on postage immediately.