Hello There
The blog today is about an online charity fundraiser I am running on Facebook for the wonderful animal welfare & protection association, ACTIN, Spain. I have chosen to run it online as it means anyone, anywhere in the world can join in 🙂
This event is being held to raise money for ACTIN, who are an animal protection and welfare association. ACTIN are inundated with puppies at the moment. Every foster home and carer is pushed to the max and they desperately need our help. I couldn't bear the thought of puppies being left on the street to die or worse….. I believe some of them were being offered up for dog fighting rings. Such a waste of life simply due to lack of funds to buy puppy milk or get the pups into a good foster home or rescue centre.  So the idea to raise some pennies via an online fundraiser was born.
ACTIN are an amazing organisation who rescued our beloved puppy, Bear. Welcoming Bear into the family changed our lives and I would love to raise enough money to help these little puppies to survive, thrive and change someone else's world for the better. There is nothing as wonderful as coming home to a happy, smiling bundle of fur ~ although Bear's bum wags so much, he tends to send everything within a meter radius flying! 😉
What I also admire greatly about ACTIN is not only do they help many many animals, but they are working tirelessly behind the scenes to improve conditions in dog pounds all over Spain, they try to work in conjunction with the local authorities and are also working on changing the legislature in Spain and the entire legal system so the whole country protects and cares for animals in a more humane way. That is a lot to ask of a small charity.
This fundraiser is a holistic based market as that is what I know best. I have called on spiritual minded and dog loving friends around the globe to help support this event. The response has been overwhelming!!
People are donating the most beautiful crystals, jewellery, cards, artwork and tarot readings. Anyone who cares deeply about animals, who loves beautiful jewellery or is spiritually minded and would like to bag a bargain will love this sale as all items are 30-50% off RRP. Things aren't being sold for a pittance or silly cheap as this is about raising money for charity. However, every item has been carefully vetted and prices are set ~ so the buyer gets a bargain and we raise as much for the puppies as possible 🙂
The market will be launched on my personal Facebook page at 10am on Thursday 25 September and will run until 12pm on Monday 29 September.
If you're a Facebook friend of mine, then you will have already received an invitation to the fundraising event. Please check your events invitations or for a link to the event, please click here.
VERY IMPORTANT ~ YOU MUST ADD ME AS A FRIEND ON FACEBOOK TO BE ABLE TO PURCHASE ITEMS IN THE SALE. Feel free to unfriend me as soon as the sale is over. Am not that tech savvy with Facebook, so wasn't too sure how to make this happen. It started as a little idea to raise some money for puppy milk and has grown quite a bit! Things have been set up on my personal Facebook page as I wasn't aware of any other way.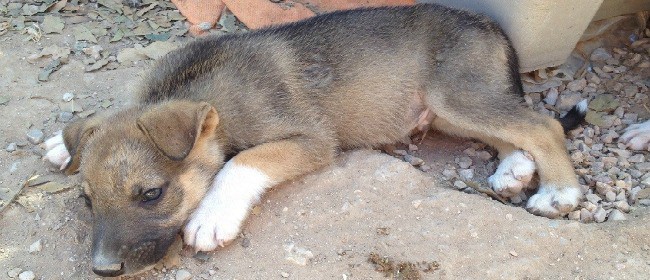 WAYS YOU CAN HELP
By donating an item that falls into the spiritual or holistic category. It has to be in new or nearly new condition. Contact me if you feel you've something that can help.
Join the event on Facebook and invite all your friends to join in ~ even if you may not be that interested yourself, someone you know might be.
Join the event and purchase something in the fundraising sale
Make a donation directly to ACTIN ~ simply mark it POUNDS FOR PUPPIES
If you'd like to make a donation to ACTIN, please do so via Paypal to: admin@actin-spain.com. They are SO grateful for donations, even if its just the price you'd pay for a cup of tea or coffee this week.
The ACTIN website is: www.actin-spain.com and Faceboook page is: ACTIN Asociacion de defensa animal
Every sale will help these puppies survive and go on to have wonderful lives. Thank you for taking the time to read this blog today and for any form of support you could kindly offer.

With much love and gratitude

Krissy, XXX