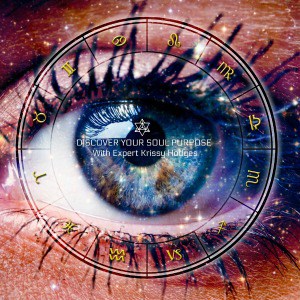 Over the past decade, I have been guided to deeply study the parts of our astrology chart that relate to our Soul Purpose & Karma.  Why should we care about fulfilling our Soul Purpose, clearing our karma or healing our core wound?
As a mere human being, bringing ourselves into alignment with our Soul Purpose brings abundance, ease, grace, fun and passion into our lives. It's a life hack that means we get to fast track into easier, more supportive energy as quickly as possible……. rather than wondering for years, why am I here?? This awareness brings clarity, focus, belonging and understanding.
There are six modules on the course that move progressively through learning what your Soul actually is, how to connect to it and know when it's speaking to you, to fully knowing and feeling confident in embracing what your Soul wishes to experience.  We cannot alter what our Soul Purpose is, but we do have free will in how it manifests and works best for us in our life. A brief overview of the modules is below.
Module 1 ~ The Soul & Soul Connections
In this module you learn about what your Soul actually is, past lifetimes, lost civilisations, a variety of soul connections and what this all means to you in today's life.
Module 2 ~ Energy & Self Connection
In this module you learn about energy, the various forms of it, how it applies to you, how to connect to your own and bring it into balance. We look at how energy works in all areas of your life.
Module 3 ~ The Missing Soul Chakras
In this module you learn about the missing chakras that weren't taught to Western society, enabling you to connect fully to the energy of your Body, Soul and Purpose
Module 4 ~ Astrology
In this module you learn some basic astrology, why your life has been as it has (karma), what your Core Wound is and how it underpins nearly every lesson you'll learn in life and of course, how to identify your Soul Purpose.
Module 5 ~ Identifying your Soul Purpose
This week we connect on an individual, one to one level to go through your unique astrology chart & clearly identify your Soul Purpose, past life karma & core wound.

This is a deep, personal, empowering reading in which you can also ask any other questions you may have in relation to your life and how to apply what you've learned so far in your day to day life
Module 6 ~ How to Live in Perfect Alignment with your Soul Purpose
In this last module, we take all the previous learnings and apply simple, human principles & tools to them. This ensures you can use everything you've learned on the course in order to move forwards, with ease, in your day to day life.
How to Discover, Embrace & Live your Soul Purpose course will include:
5 live webinar calls that you call in on ~ it's like a virtual conference call where we can all see and chat openly with each other. If you're camera shy, you can join on audio only. I will send you the link to the call each week, alongside instructions. It's very easy to use, you don't even have to download or register for anything. The calls last approximately two hours each week (except for Module 5). You will receive a replay of each class to refer back to.

A private 1-2-1 consultation with myself during week five to go through any questions, your personal astrology & any support you feel you may need, whether spiritual, emotional or practical. This is when we will clearly define what your unique Soul Purpose is & any challenges that may prevent you from fulfilling it. You can also ask any other spiritual related questions you may have.

A fully guided meditation that you experience on the course and receive as a separate audio file. This meditation is simple, effective and ensures you are grounded, connected and balanced. It makes such a huge difference to how our day flows.

An Earth Star crystal pack which we'll incorporate and use during the course. The Earth Star pack contains Selenite, Clear Calcite, Lepidolite, Moldavite, Fire Agate, Smoky Quartz & Black Tourmaline. Even if you have these crystals at home, you will be sent this specific pack at the beginning of the course as the energies are high, crystal clear and imbued with the intent to work for your highest good throughout the course.

There will be a weekly PDF/hard copy of each module that forms a complete workbook by the end of the course. The course is as experiential as possible so you will require a notebook in which you can write things down and journal. The journal work will be invaluable as it will support you in gaining awareness quickly & clearly.

There will be a Bonus catch-up call one month after the course finishes, to check in with how you're doing and providing any support or advice you may need to stay focused on your purpose, dreams & goals.
This amazing Soul Purpose course runs over six weeks and is an absolute bargain at ONLY £325 (US$410), which includes all crystals (some of which are extremely high vibe/expensive) and tracked postage. The fee can be paid in full upon booking or the cost can be split over three months/payments.
———————————————————————————————————————————————————————————————–
There will be a maximum of 8 participants per class with two different classes to choose from:
Mondays at 1.00pm GMT for the daytime course
Starting 23 September 2019
(incorporates most of the US/Asia/overseas time zones as well as UK/Europe.).  Eastern US is five hours ahead of GMT, Western US is 8 hours ahead of GMT.
Dates: 23 September, 30 September, 7 October, 14 October, 21 October (no class call due to 1 to 1 consultations this week), 28 October
———————————————————————————————————————————————————————————————–
Wednesdays at 7.30pm GMT for the evening course
Starting 25 September 2019
Dates: 25 September, 2 October, 9 October, 16 October, 23 October (no class call due to 1 to 1 consultations this week), 30 October
Please click on the below buttons to book your place on the course. Places are limited.
With love and brightest of blessings
Krissy xxx
Testimonials:
The Soul Purpose course was absolutely incredible. I didn't expect to get so much out of this course like I did.  For me it was a time to reflect upon my life, get clarity on my Soul Purpose and to be given tools to help me accomplish what I want to.  Afterwards, it left me feeling more light, clear and focused on what was important to me.  Every class lesson was profound.  Krissy is intuitive and gifted with knowing what to teach and what to say, so that things become clear for people. What Krissy taught was very interesting information.  The other people on the course with me were delightful and feel like dear friends.
Jennifer ~ May/June Course 2019
---
I would definitely recommend the 'How To Discover Embrace and Live Your Soul Purpose' course, to anyone who wants to totally connect to their soul. To actually know what what their soul purpose really is and find themselves. I have met some wonderful, caring and supportive ladies on this course. It's been life changing for me. It's made me look at life very differently. Krissy is a remarkable and special lady. So empowering, caring, intuitive and gifted, I feel I owe her sooooo much. She has helped me enormously. I have enjoyed this course SO much and loved every moment of it. I feel more confident and have learnt a tremendous amount from this amazing course. What an experience.
So, get out there and connect to your Soul.
Allison ~ May/June Course 2019
---
If you, like so many of us today, are asking 'What am I doing in this mad mad world, why am I here right now?' then this course is meant for you, presented by Krissy with guidance, intuition and integrity.
Our Soul purpose, karmic energies, core wounds, astrology and so much more were covered and boy did the energies shift – really shift – for all of us, as we explored these revelations about ourselves, supported by the energies and friendships of our group. If you feel ready to face an in depth understanding of yourself with an enlightened outlook on life, then come on in –  the time is right.
Patricia ~ May/June Course 2019
---
Kristy's course on How to Discover, Embrace & Live Your Soul Purpose was incredibly enlightening and liberating in so many ways. From a theoretical perspective, I found the material supplied to us utterly fascinating. Exercises we were given have been invaluable to clearly notice the difference of what it feels like to immerse in activity verses when I don't. For someone who feels things quite deeply, my knowledge on these subjects has mainly come from experience only and I often find it difficult to translate all that I'm feeling into words. The concepts presented to us in each module, not only helped to put language around various situations that I have encountered in my life but brought with it a sense of freedom and peace as well. One such instance was learning in greater depth about different soul connections. By coming to see the 'bigger picture' of each experience, I suddenly experienced 'letting go' in the way that I haven't done before and understood how important contrast is in our lives in order to self-actualize.
I'm deeply grateful for all the insights that the individual reading has brought. Absorbing the information helped to reflect on all the ways I've denied souls whispers, including the area of sexuality which until this point has been ruled by shame and fear, giving me an opportunity to move forward with more acceptance and forgiveness. Gaining clarity around my soul purpose means I will be able to step into new experiences with much greater ease, while understanding my core wound showed what is demanding my attention and care. Awareness of this will help to continue pursuing my goals, which in other instances could have me playing it safe.  It's a great course to do for anyone seeking to align with their purpose but also to open their minds and hearts to understanding that there is so much more to life and out there for us to discover in this universe.  Thank you Kristy! xxx
Gierdre ~ May/June Course 2019
---
I have noticed and am noticing the changes in me daily.  Not because I feel things are so changed and life is wonderful now, but because through the many challenges I am facing, I am richer, warmer, stronger, more patient, and more observant of life since taking the course.  I am noticing things. I am noticing that I am seeing feathers all around that remind me my angels are close, keeping me safe, and that I am never alone.  I notice I can only do what I can do and am striving to not over extend!!! Striving , toe by toe, hopefully step by step soon.
So like all learning, it is after the graduation that the real meaning seeps in.  I listen to the meditation you created on my morning commute, which literally saves me and focuses my mind for the day ahead.  I set my intention, what I want to /how I want to achieve it, in the day. My self care, napping, sitting in my Coronation Street Garden, now blooming with herbs and vibrant colours, letting it all sink in…my soul is at work with it's purpose.
So take a chance with the course if it is calling you, nudging you into taking action.  Trust, stay open to the possibilities. Know that this is just the beginning of something that will unfold with you.  Take what you need, breathe and give your self a gift of time, connection with others and Krissy.  You will know deep down if you need this space, this course to continue on your journey of discovery in this life time….. and trust that feeling, that instinct, that flow.
Thank you Krissy, for allowing me to take what I need from the course.  There is so much and the course talks to you at whatever level/place you are on. I love the meditations, I love the last session with all the practical exercises. I love the fact that you were living the course alongside us as you too were processing. We are One.
The astrology was very deep and I haven't even begun to start to process that bit yet, so so much more to discover in time… the time I am giving myself back again, just for me, my creative time, my self love time., as I detach and give space to be and breathe. I hope this make some sort of sense Krissy.  You are an incredibly gifted being, full of love care, compassion, and creativity.
Tracey ~ May/June Course 2019