The AWESOME Healing Weekend ~ Somerset ~ 13/14/15 July 2018
13/07/2018 @ 10:00

-

15/07/2018 @ 18:00

£5.00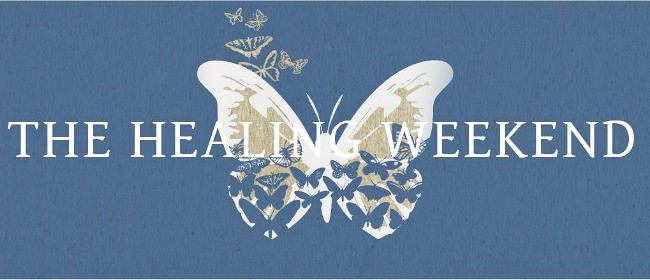 This is my absolute favourite work weekend of the entire year!
The Healing Weekend is held once a year at the Secret World Wildlife Sanctuary in Highbridge, Somerset. Please Click Here for detailed event information.
This event goes back to the grass root festival feel of Woodstock and events that were held outdoors in the 60's. There are massive circus marquees set up in fields behind the sanctuary, one of which is filled with vibrant, colourful trade stands, the other of which is filled with healers and therapists. Every year the event just gets bigger and better ~ the site is so big that it never feels like there are too many people, despite visitors arriving in their 1000s!
There are lots of other stalls all over the site, a huge entertainment's marquee where there are live performances and music playing throughout the 3 days. There are an additional two marquees where workshops and talks are held on all sorts of interesting topics. With over 180 stands and 90 talks & workshops, this event is worth its weight in gold!
There is a large children's section where the kids dress up, have flowers braided in their hair, have their faces painted (really high quality….I get mine done EVERY year…lol) and there is ongoing children's entertainment all day.
There is also an onsite BAKERY! And oh my word, it turns out some of the most beautiful fresh, hot breads, cakes, scones and food. Many people walk around barefoot in the grass at this event, it simply sings of summer and good times!
I use the event as a busman's holiday and an excuse to visit the South English seaside and Glastonbury. It is such a fun filled, love filled, joyful event….seems wrong to call it work!
There is also a large field for camping and I know people whom travel from all over the country and make a proper trip out of this event, I think because the entertainment, on site food, toilets and stalls are all so good. Plus its an excellent, cost effective base for exploring Somerset and the surrounding areas. Glastonbury is literally 20 minutes away. Please click here for camping information. There is ample, onsite car parking.
I've attended this event since it started ~ that includes being 2ft under water in mud one year and being so boiling hot another year, the ground was hard and cracked open. The crew had to walk the site filling the cracks in so people didn't fall down them. Whatever the weather, the organisation of this huge event is simply outstanding! Come rain or shine, the crew bend over backwards to ensure everyone is safe and happy.
More importantly, this event is held on the beautiful site of the Secret World Wildlife Rescue Sanctuary to help raise money to keep this vital centre open. If you'd like to read more about the charity and the amazing work it does for British wildlife, please click here.
I hope to see you there, with sparkles and bells (and a little bit of face paint) on 😉