Hello Lovely
Welcome to #4 in the Essential Oils & Crystals blog series, with links to #1 (which explains the ethos of the series) and #2 (which explains how Essential Oils actually work) and #3 below:
Essential Oils & Crystals #1 ~ Lemon ~ Mental Clarity & Focus
Essential Oils & Crystals #2 ~ On Guard ~ Protection & Immune System
Essential Oils & Crystals #3 ~ Lavender ~ Calm, Relaxation & Restful Sleep
Week four sees us experiment with doTerra's Vetiver Essential Oil. This one is one heck of an oil ~ I never realised a few tiny drops of an oil could ground me faster than lightening, but it's true. If you're out and about and are struggling to ground yourself in amongst the busy-ness of the day, Vetiver works wonders. I also use it when I feel a bit stressy, so it not only grounds my energy system and emotions, but the mind too on some level. Natasha Middleton, a dear friend and doTerra representative, shares her experience below………
 The Essential Oils & Crystals that Ground & Centre Us
I've had a busy day already! All three kids are dressed and out the door to school and I've rushed home and tidied the kitchen before my first nail client arrives. I create a beautiful set of nails for her and bid her farewell….. just in time to welcome the next nail client. After that, two more clients are booked in for spiritual healing.
By the time client work has finished, it's nearly time to pick my youngest up from school. There's still 20 minutes left to run round the house with the hoover, do a few other bits of work and empty the washing machine before I have to leave.
Feeling frazzled? I know I was!
Am now sat at the kitchen table with my laptop open, there is a thunder storm outside and the rain and hail are crashing against the window. With the warmth of the radiator behind me, I reach over and grab a bottle of the doTerra Essential Oil, Vetiver. With a couple of deep breaths of this deliciously, deep, woody aroma, I can feel myself calming down and coming back into myself. I feel so much more grounded, centred, present and relaxed. I pop a couple of drops onto my hands and rub the oil into the back of my neck ~ absolute bliss! This really is my favourite 'go to' oil!
In connecting to the energy of Vetiver, I felt guided to share a blog about how powerfully supportive it is. doTerra Essential Oils are beautiful, high grade oils that are 100% natural and so pure, you only need the smallest amount for a huge benefit.
Being a light worker and working with energy, be it mine, the energy of those around me, the energy of buildings or crystals….. it is very easy for me to go up into my head and become energetically overwhelmed. As much as I use breath work to centre myself, some days, I just need that little bit of extra grounding & anchoring (or to not lose it with the kids!).
So I immediately reach for Vetiver. This gorgeous oil assists us in becoming more rooted in life. It takes us out of our head (thinking) and into our heart space (feeling). A busy lifestyle can scatter our energy making us feel split between different priorities. Vetiver brings us back down to earth, assisting us in grounding into the physical world.
Vetiver also assists us in deeply connecting with what we think and feel, bringing balance. Because Vetiver grounds us in the present moment, it can facilitate an emotional release or catharsis. Vetiver can open the door, taking us from a place of darkness into light. As Vetiver really brings us back into our body and back down to earth, it's a brilliant oil to use to enhance yoga or meditation practise.
This rare oil comes from the root of grasses that grow downward into the earth instead of sideways like their other family relatives. Another way to use this fabulous oil is to rub a few of drops onto the bottom your feet, literally anchoring you to the ground. This can also help aid a restful night's sleep.
If you're someone who loves a hot bath, add a couple of drops of Vetiver to a cup of Epsom salts. Allow it to sink into the salts before adding it to the bath. Vetiver can also help us in boosting our immune system. Simply add a few drops to a cup of tea or water.  If, like me, you feel you can sometimes take on the energy of others, rub a few drops into the Solar Plexus area of the body.
As a mum of 3 with two boys with SEN (Special Educational Needs), this oil is great. My pre teen son has ADHA and my youngest son has Autism. Vetiver is a fantastic oil for my boys as it helps them to stay in their body and keeps them out of their heads, so they don't go into overwhelm.
If you would like any further information on doTerra Vetiver Essential Oil, please do drop me a line by clicking Here and I'll be happy to help.
With lots of love and high vibrations
Tasha xxx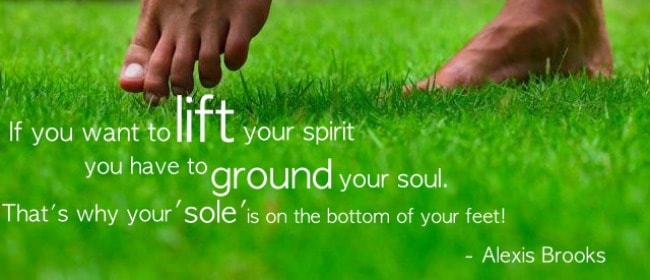 The crystals that vibrate & work beautifully with Vetiver are Black Tourmaline & Red Jasper. When the energy of the oil fades away, as it can do during the day (for example if you pop some on the kids before they go to school), the energy of the crystals maintains the vibration of the oil and enhances it, providing a long lasting result when the two are combined.
Black Tourmaline is a very grounding and all round protective crystal. It deflects negative energy from others away from us. We cannot control how other people behave, but we can remain neutral and not allow their behaviour to affect us emotionally. This is the kind of protection that Black Tourmaline provides. It is also incredibly grounding and centering, working perfectly with the energies of Vetiver. Please Click Here https://serendipitycrystals.co.uk/black-tourmaline-master-protector/ to read the full blog on Black Tourmaline.
Red Jasper is another, very grounding crystal. It anchors us into the security and stability of our home and family, stabilising our emotions and energy system. It fosters a deep rooted connection with life and the Earth. Red Jasper also has the added benefit of boosting our energy in general, allowing us to feel more positive and present in our lives. Click Here https://serendipitycrystals.co.uk/product-category/a-z-crystals-minerals/r/red-jasper/ to read more about this lovely mineral.
Used in conjunction with Vetiver, Black Tourmaline & Red Jasper provide a wonderful combination that aids us in feeling grounded, stable, more sure of ourselves, comfortable within our family dynamic & home, secure, balanced and energised. Simply pop the crystals in your bra or a pocket. Take them out at least once a week to cleanse, charge and reprogram them with the intention to bring 'restful, deep, rejuvenating sleep'. If you're unsure how to do this, please Click Here for guidance. They work best when the Red Jasper is on the left hand side of the body, representing our feminine energy and Black Tourmaline is worn on the right hand side of the body to support our masculine energies. However, if you feel drawn to carry just one of the crystals, have them both on one side or the other etc, it doesn't really matter. Always go with what feels right to you as your Higher Self knows exactly what you need.
If you have any questions at all regarding crystals or how to work with them in conjunction with essential oils, please drop me a line Here.
With love and brightest of blessings
Krissy xxx
CLICK HERE for Essential Oil & Magical Crystal Gift Packs