Following on from last week's highly successful blog on Lemon & Crystals for Mental Clarity & Focus, this week we're exploring how to protect our energetic, physical/immune systems alongside upholding healthy boundaries with those we interact with on a daily basis.
I was asked this week how an Essential Oil actually works, which is a fair question. Having looked into the science behind these oils as well as how they work energetically, it is my understanding that it takes approximately 22 seconds for the molecules of an essential oil (once breathed in or absorbed via the skin) to reach the brain and cross the blood brain barrier, directly into our cells. This enables healing from within our cells, rather than trying to heal them from the outside, which isn't nearly as effective. This means that within 20 minutes, every cell in our body is imbued with the vibration and energy of an Essential Oil. A multitude of tests have been carried out on Essential Oils and it has been shown that they are detectable within the blood stream via a simple blood test ~ within two minutes. Essential Oils work because they access our cells from the inside out & help them do any healing or repair work that's required at that cellular level ~ both physically and energetically. Looking after our cellular structure and digestive system is the key to maintaining a healthy body & immune system. Crystals are high vibration, so are Essential Oils and they work together in perfect harmony.
The doTerra Essential Oil that covers the aspects of protection and boundaries beautifully is called On Guard and the lovely Tasha Middleton shares her experience with it below……..
The Essential Oils & Crystals for Protection & The Immune System
Allow me to introduce you to On Guard, one of doTerra Essential Oils top 10 products. It is amazing for physical, mental, emotional and spiritual wellbeing.  On Guard is a must have oil that allows you to be protected in so many ways and is so effective, they have made a version specifically for children, called Stronger.
There is now a fantastic collection of six beautiful oils for children that I use on my own kids. My youngest son calls them 'his oils' which is so sweet….. he also calls them his 'plant medicine'.  It makes my heart sing that our children are learning there are alternative ways to heal ourselves other than pharmaceuticals.
On Guard is a beautiful essential oil that can be used in so many ways.  I love to put a couple of drops into my hands, rub them together and then cup my hands over my nose and breathe deeply. Luscious, deep scents of clove, cinnamon, eucalyptus, rosemary and wild orange. It makes me feel safe and secure ~ confident that I am keeping my physical body and immune system healthy, but that I am also keeping my personality and mind happy too.
This essential oil aids you in warding off energetic parasites, domineering personalities and any other negative influences. On Guard is incredible for helping to strengthen the inner self along with promoting inner resolve to stand up for yourself.
This essential oil is amazing for people who struggle to implement boundaries and gives you the strength to say 'no', where needed.  It helps you to cut unhealthy connections in your relationships with others and balance all of your physical and emotional needs, to help you live in integrity with your true self.
Taken internally in a veggi capsule, On Guard helps promote a healthy immune system, protects again environmental threats, promotes healthy circulation and has a beautiful, uplifting aroma. I also love to put 4-5 drops in a diffuser. It really brings that lovely Christmassy aroma into the home ~ and you know that you are being made healthier at the same time! Winning!!
A month ago, my youngest son wasn't feeling very well. You know how it goes….. they go back into school after the summer holidays and mix with their class mates and within a week or so the runny nose starts.  He had a bit of a cough too and I did think that he might have needed a day of mummy cuddles on the sofa with his favourite movie.
That night, however, I rubbed a couple of drops of On Guard with fractionated coconut oil onto the bottom of his feet. I then popped another great product called Air Touch onto his chest, a couple of drops of lavender essential oil in the diffuser and he had a great night's sleep.  He can be very hit and miss with his sleep pattern, which comes with ASD (Autism Spectrum Disorder), but it's made worse when he's poorly as happens with most kids. That night, he slept like a dream and woke up the next morning snot and cough free and even skipped to school!  That in itself is a miracle! My son normally has to have a lot of encouragement to go to school!!!
So I intuitively found a winning combination of oils for him that night and since then, he's used Stronger every day and hasn't been ill since #mumwin 🙂
doTerra also offer a wide range of On Guard cleaning products as well as oral health care, beadlets, throat lozenges, laundry detergent and soaps. All of them are chemical free and smell amazing!
On Guard is an all round perfect blend of essential oils that help us to stay healthy with no chemicals in our home. It helps us to create healthy boundaries, so we then feel protected and capable and are able to stand in integrity. On Guard supports us in feeling physically, mentally, emotionally and spiritually stronger. I personally think that this amazing essential oil deserves a place in everyone's home.
If you would like any further information on doTerra On Guard Essential Oil, please do drop me a line by clicking Here and I'll be happy to help.
With lots of love and high vibrations
Tasha xxx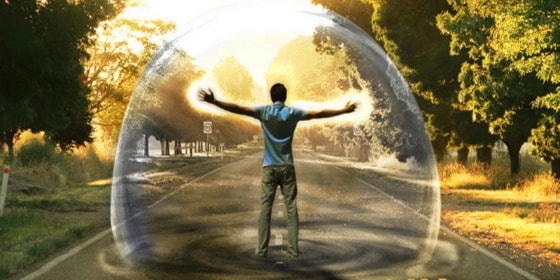 The crystals that vibrate & work beautifully with On Guard are Shungite and Golden Healer Quartz. When the energy of the oil fades away, as it can do during the day (for example if you pop some on the kids before they go to school), the energy of the crystals maintains the vibration of the oil and enhances it, providing a long lasting result when the two are combined.
Shungite is an amazing mineral that contains fullerenes. These create a vibration that effectively fills our physical body and energy system with a protective shield, warding off electronic energies and electro magnetic radiation. This protects us from all sorts of electrical based gadgets and frequencies such as 5G, 4G, Wi-Fi etc.
Shungite also has a detoxing effect, which supports our body in being more physically resiliant and keeps our immune system strong & healthy. Please Click Here to read the full blog on Shungite.
Golden Healer Quartz aids us in setting clear boundaries. It also raises the body's frequency to dissolve, release and clear old thought patterns, behavioural patterns, blocks and issues on a mental, emotional or spiritual level. It is known to help boost confidence & self esteem. Physically, Golden Healer Quartz supports us in healing our internal organs and stomach whilst boosting immune system. Please Click Here to read the full blog on Golden Healer Quartz.
Used in conjunction with On Guard, Shungite and Golden Healer Quartz provide a wonderful combination that helps us to clear out or detox that which no longer serves us, supports healthy boundaries, boosts the immune system and protects us from any external energy that isn't going to benefit us. Simply pop the crystals in your bra or a pocket. They work best when the Golden Healer is on the left hand side of the body, representing our feminine energy and Shungite is worn on the right hand side of the body to support our masculine energies. However, if you feel drawn to carry just one of the crystals, have them both on one side or the other etc, it doesn't really matter. Always go with what feels right to you as your Higher Self knows exactly what you need.
If you have any questions at all regarding crystals or how to work with them in conjunction with essential oils, please drop me a line Here.
With love and brightest of blessings
Krissy xxx
CLICK HERE for Essential Oil & Magical Crystal Gift Packs