Helllooooo
Welcome to a lovely, new, innovative series of blogs that combine the energies of Essential Oils and Crystals.
Since Spring, I've started to work with doTerra Essential Oils and experimented with using them alongside crystals. My lovely friend, Natasha Middleton, is a doTerra consultant and was forever suggesting oils for me to use. I had used essential oils before, but they never really gelled with me as the majority of the oils and blends in today's market contain synthetic ingredients. On an energetic level, my system simply didn't resonate with them.
doTerra Essential Oils are absolutely pure however. No synthetic ingredients. Only the best, highest quality, entirely natural ingredients are used, making their Essential Oils ridiculously pure and one of the best Worldwide. I literally use one drop of oil on my hands, rub it in and then breathe in the scent from my cupped hands. As it hits my system, every hair on my body raises and energy starts to move instantly. I will say some of the doTerra oils are expensive, but they are pure (synthetics & fragrances are cheap), so we get what we pay for. The bottles also last for an age as only 1 or 2 drops are needed at a time, given the oils are so potent. I've yet to run out of any bought this year and am using them daily now.
As the effects of the oils and how quickly they could shift my energy started to sink in, I realised I had automatically been selecting corresponding crystals to carry on me at the same time. There are so many amazing things Essential Oils can help with, but with my expertise being crystals, I didn't know enough to share how combining these two, natural products was having such amazing effects. I truly felt better throughout the day.
Tasha and I got our heads together and decided that we'd combine our expertise, experiment, use oils and crystals on her children & ourselves simultaneously and see what happened. We have been delighted with the positive results. Adults and children love crystals and who doesn't love gorgeous, rich aromas? It's amazing that we can use natural, organic tools provided by our Earth to treat ourselves holistically on a day to day basis. It's empowering to know there are tools available that enable us to help ourselves when we're feeling tired, stressed, foggy, unsafe or unwell.
Essential Oils & Crystals work brilliantly together. It's as simple as that.
Lemon is an amazing doTerra Essential Oil that wakes my brain up instantly! We've created beautiful little packs of the oils & crystals which are perfect, alternative gift ideas that really benefit/support people (although so far, I seem to keep buying them for meeeeee… lol). We have kept the prices as low as possible and are ensuring to blog on the more affordable oils, as well as some of the pricier ones. Lemon, Wild Orange and Lavender, for example, are in abundant supply, so aren't as expensive. On Guard, Vetiver or Frankincense however are difficult to source, so the price reflects this. Please click on the link at the bottom of the blog if you'd like to see the gift packs available.
So many of us are living in a fast paced world where we constantly have to go up into our heads in order to process just how quickly life is coming at us some days. This takes us out of our heart & feelings and gets us stuck in our head or our masculine energy. This eventually runs our mind ragged so we end up with foggy thinking if we can even think straight at all. Others end up with thoughts racing at 100mph and their energy scattering as they try to take on too much too fast. Life can be mentally overwhelming at times. So for the first blog in the series of working with Essential Oils & Crystals in combination, we decided to focus on how to attain or maintain mental clarity, balance, focus, concentration and positive thinking. Tasha has been kind enough to share her experience and knowledge below, with the crystal information added by myself afterwards.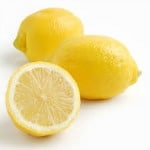 The Essential Oils & Crystals that Help Clear Our Mind and Focus
Let me introduce you to the perfect way to clear and focus the mind.  It's also a handy, quick, most invigorating way to get yourself ready for the day ahead.  doterra's Lemon Essential Oil is one of their top ten oils and it's on constant re-order with my family. Alongside the health benefits, it has amazing emotional benefits, but more about that in a bit.
First let me tell you what I feel about this little bottle of magic.  doTerra's beautiful, fresh, crisp Lemon Essential Oil comes from the rind of the lemon.
Many people believe that the best part of the lemon is the squeezed juices and yes, they too have many benefits (not least when a slice of lemon is added to a G&T), but for doTerra Essential Oils, the best way to get the purest oil is to compress the rind.  They say 1 drop of the oil equals 10 squeezed lemons!!
Lemon is amazing to clear and focus the mind.  As I sit here and tune into the energy of this oil and breath its fresh crisp tones, I can feel all the chitter chatter in my mind fade away, making way for me to focus on this blog. The aroma of this oil helps to engage the mind and aids concentration and the ability to focus. Lemon is also an amazing oil for children who struggle with school.
It dispels the self-judgement they have of 'not being good enough' or 'being dumb' and calms any fears or insecurities.  Lemon helps to restore the confidence of feeling good enough, enabling them to enjoy their learning and allow it to be absorbed into their mind.
This is also true for us adults, who often need a boost or a clear mind to get through the day. We all go into overwhelm some days, trying to juggle work or family with all our other daily tasks and responsibilities.  This oil clears the mind and releases the stress so we can can be focused & productive during our day.
Emotionally, Lemon inspires playfulness and that in itself helps children to learn.  If they are able to bring to life their learning in some way, it'll help them to remember it.  Lemon also helps to lift the heart, by releasing negative emotions such as hopelessness and despair. It promotes feelings of joy and happiness.  The energy of this oil is so encouraging, it wills you to release negative thoughts & feelings, to release all in your mind that no longer serves you so that you can apply yourself to your studies and daily lives.
My husband has 1 drop of Lemon essential oil in a glass of water every morning to cleanse and clear his mind and body, ready for the day.  Lemon water helps to balance the body's PH and aids digestion.
So this little bottle of Lemon, really is magic.  All of this in just 1-2 drops, 1-2 times a day!
doTerra Essential Oils are so pure, you only need 1-2 drops and as with all the essential oils, there are different ways to use them.  Either topically, by breathing them in, diffuse in a diffuser, which by the way, makes your home smell amazing too ~ and you can add drops of this oil to food too.  I've often done this and it really gets the taste buds going.
If you would like any further information on doTerra Lemon Essential Oil, please do drop me a line by clicking Here and I'll be happy to help.
With lots of love and high vibrations
Tasha xxx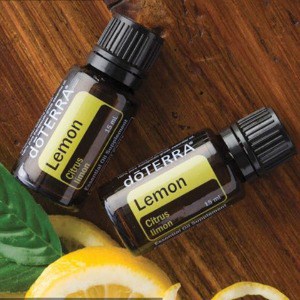 Mmmmmmm, Lemon Essential Oil ~ one of my absolute favourites. I adore the citrusy, energising, cleansing and clearing scents more than any other.
There are many crystals known to help clear the mind, but there are a few that work really well with this particular oil.
The crystals that vibrate & work beautifully with Lemon are Rainbow Fluorite & Sunset Sodalite. When the energy of the oil fades away, as it can do during the day (for example if you pop some on the kids before they go to school), the energy of the crystals maintains the vibration of the oil and enhances it, providing a long lasting result when the two are combined.
Sunset Sodalite is an amazing, natural blend of Sodalite & Orange Feldspar. The blue Sodalite brings clarity to the mind. A strong energy of masculine rationality and logic. The orange has the added benefit of boosting confidence and instilling us with strength & determination. It's an excellent mineral for students or those who have busy mental based jobs or a hectic life. Please Click Here to read the full blog on Sunset Sodalite.
Rainbow Fluorite is simply beautiful. The energy is crisp, fresh, cleansing and clearing. It works on the mind to bring order to chaos, so instead of thinking 10 things at once, we can focus on one thing a time and do it to the best of our ability. Rainbow Fluorite also has the added benefit of clearing our respiratory system when we have a cough or cold alongside many other benefits. Click Here to read more about this gorgeous crystal.
Used in conjunction with Lemon, Sunset Sodalite & Rainbow Fluorite provide a wonderful combination that aid us in clearing our mind, thinking straight, gaining clarity if we've had brain fog, being able to focus, absorb information and make decisions easily. The blending vibrations ease mental anxiety and worry, reminding us of the joyful, energised, positive things in life. Simply pop the crystals in your bra or a pocket. They work best when the Fluorite is on the left hand side of the body, representing our feminine energy and Sunset Sodalite is worn on the right hand side of the body to support our masculine energies. However, if you feel drawn to carry just one of the crystals, have them both on one side or the other etc, it doesn't really matter. Always go with what feels right to you as your Higher Self knows exactly what you need.
If you have any questions at all regarding crystals or how to work with them in conjunction with essential oils, please drop me a line Here.
With love and brightest of blessings
Krissy xxx
CLICK HERE for Essential Oil & Magical Crystal Gift Packs