Hello Lovely
Welcome to #3 in the Essential Oils & Crystals blog series, with links to #1 (which explains the ethos of the series) and #2 (which explains how Essential Oils actually work) below:
Essential Oils & Crystals #1 ~ Lemon ~ Mental Clarity & Focus
Essential Oils & Crystals #2 ~ On Guard ~ Protection & Immune System
Week three sees us experiment with doTerra's Lavender Essential Oil. To be honest, flowery smells are not my favourite, but Lavender is one I will make an exception for, in very small doses. Along with Chamomile, it is the most effective flower to soothe and calm our system.
Lavender items have long been sold around the world to aid having a good night's sleep, but it's the purity/potency of doTerra's Essential Oil combined with the energy of two extremely soothing crystals that are highly recommended for insomnia, that pretty much guarantee it. Without further ado, I'll hand you over to Tasha to share her experience with Lavender Essential Oil.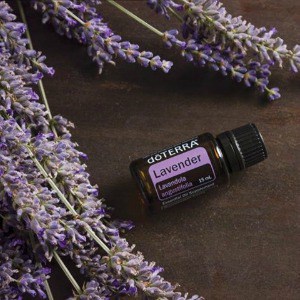 The Essential Oils & Crystals that provide Calm, Relaxation & Restful Sleep
As I sit here to write this blog, I'm feeling quite mentally tired and stressed.  Today has been a looooong day. The children are home from school on half term, which I truly love, but they can be full on, bless them! My husband is away with work and so all the responsibility falls to me.
To say that today has been a day full of different emotions is an understatement. It is also a New Moon in Scorpio which draws different energies into play, bringing up emotions and energies that need to be cleared. If you've ever wondered about astrology, I highly recommend following Krissy Hodges who I am co-hosting these blogs with. She is an amazing intuitive astrologer and her advice is always spot on.
But…………. back to this blog.  I've just gone to my 'oily basket', the place where I keep all my little bottles of magic and Lavender essential oil called me! So I open the bottle and take a deep breath and then put a couple of drops into my hands, rubbed them together and cupped my nose to breath in this lovely, kind, caring aroma of lavender.  Lavender aids in verbal expression and the calming of the mind. This is exactly what I need after the mentally busy day I've had today!  As many people know, Lavender also helps aid sleep, which will be lovely as I've been quite restless at night this week too.
What many people don't know is that Lavender is also the best oil to address a deep fear of being seen and heard.  Lavender asks that, if you do hide within and block your true self expression, that you open yourself up to open communication.  Lavenders beautiful oil and aroma will help you express yourself in a calm and emotionally honest way, with self awareness, but also with peace of mind. Lavender supports you in releasing the tensions and constriction that stem from withheld expression or not being able to speak your truth.
When we hold onto negative emotions and can't express them, we will end up with worried thoughts and anxiousness, which can also lead to sleepless nights. So let this little bottle of magic help you to release those negative emotions and step into your true self! Lavender also encourages us to be emotionally honest, and insists that we speak our innermost thoughts and desires and from a place of integrity.
As you learn to communicate your deepest thoughts and feelings, you will feel liberated from that place where you felt you couldn't speak your truth, therefore creating a flow from your heart to the person you wish to share your innermost feelings with. It is through open and honest communication that you have the potential to experience unconditional love, acceptance, and peace of mind.  In using Lavender essential oil you will feels its courageous spirit and you are free to share your True Self with your loved ones.
However, that isn't all this little power house has to offer!! As said, Lavender has been used since time began to aid a restful nights sleep. Apply a drop to your finger tip and rub that under your nose or apply a couple of drops to the bottom of your feet.  It is also great in a diffuser and makes any room smell amazing.  It is also used for stress, anxiety and teeth grinding.  Apply over the heart area or inhale from cupped hands to help calm those anxious feelings.
Lavender is also great for babies who suffer with colic or are just upset.  Diluted with fractionated coconut oil, and give your baby a little massage and apply along the spine, abdomen or to the bottom of the feet to help calm and soothe them.
If you would like any further information on doTerra Lavender Essential Oil, please do drop me a line by clicking Here and I'll be happy to help.
With lots of love and high vibrations
Tasha xxx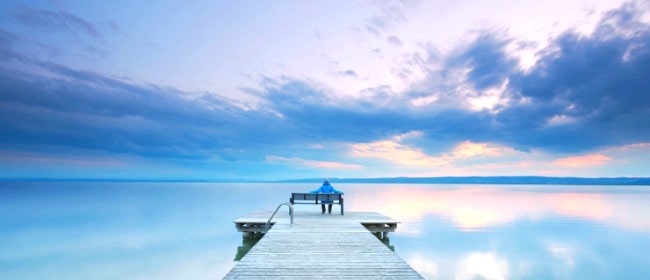 The crystals that vibrate & work beautifully with the Essential Oil, Lavender are Howlite and Lepidolite. When the energy of the oil fades away, as it can do during the day (for example if you pop some on the kids before they go to school), the energy of the crystals maintains the vibration of the oil and enhances it, providing a long lasting result when the two are combined.
Howlite is a chalky, white mineral with grey veins. It's often dyed bright pink or blue and sold in alternative shops. The energy of this mineral is extremely soothing. We call it the Road Rage Stone as it is quick to calm anger and soothe frustration or irritation. I've got a Howlite pendant that is a carved Native American Bear ~ if I reach for it intuitively, am aware the day ahead might be challenging, but also aware that Howlite is likely to keep me calm and my temper in check. It's also brilliant for insomniacs or those who struggle to stay asleep as they wake up half way through the night with their mind buzzing. The energy is quite masculine, slow, methodical and works primarily on our mental energy, to slow our thoughts down and bring calm when we are triggered, angered or irritated.  Please Click Here to read the full blog on Howlite.
Lepidolite is an absolutely beautiful mineral. Whether in it's rough or polished form, it's varying shades of purple and sparkly surface immediately capture our attention. This mineral contains Lithium, it's what makes it purple. Lithium is the base for many of the mind soothing medications that are given for mental health issues such as depression, manic depression and ADHD. There is something about the soft, tactile feel of this mineral that brings instant soothing and a sense of calm, both mentally and emotionally. Although I am not one to suffer from depression, I often have times where am unsure what action to take ~ especially if I've been triggered by something that has upset me emotionally. That then sends my mind into overdrive, at which point, I reach for Lepidolite as it calms everything down, allowing me to clearly distinguish what's going on in my head and my heart. This mineral is also really soothing for sleep, rest, relaxation and times when we just need to inwards and rest in a few moments of slow, deep breathing and calm. Please Click Here to read the full blog on Lepidolite.
Used in conjunction with Lavender essential oil, Howlite and Lepidolite provide a wonderful combination that helps to calm down mentally and emotionally. We find the space to stop, to take a breath and pull ourselves together. Simply pop the crystals in your bra or a pocket. Both of these crystals should be on the bedside table or inside your pillowcase if you've been struggling with sleep. Take them out at least once a week to cleanse, charge and reprogram them with the intention to bring 'restful, deep, rejuvenating sleep'. If you're unsure how to do this, please Click Here for guidance. These crystals work with our body & energy system best when the Lepidolite is on the left hand side of the body, representing our feminine energy and Howlite is worn on the right hand side of the body to support our masculine energies. However, if you feel drawn to carry just one of the crystals, have them both on one side or the other etc, it doesn't really matter. Always go with what feels right to you as your Higher Self knows exactly what you need.
If you have any questions at all regarding crystals or how to work with them in conjunction with essential oils, please drop me a line Here.
With love and brightest of blessings
Krissy xxx
CLICK HERE for Essential Oil & Magical Crystal Gift Packs