Hello There!
I thought my penultimate blog of the year should be an update on how the £2,400 raised during the Pounds for Puppies Holistic Facebook Auction three months ago was put to good use.
I'm always up for helping or supporting worthwhile charities, but often wonder what actually happens to all of that money we raise? How is it spent? What work does it actually do on the ground and does a large percentage go to administration costs?
Am happy to say that ALL of the money raised from the charity auction was spent on kennelling, vaccinations, food, passports, vet bills and transport costs for quite a lot of puppies and dog's in ACTIN's care.
Every single penny went towards helping one of the rescue dogs on some level. Everyone had a lot of fun during the Auction and I'm so very grateful to you all ~ not only do you deserve to know how the money was spent, but its my delight to share the happy ending stories for those puppies, who without you, may not be in warm, loving, safe, comfortable homes this Christmas
Anyone who knows me, knows that my little bundle of rescue puppy arrived in November 2014 and is called Lara. She has settled into our family so well and is a brilliant little sister for our 16 month old rescue pup, Bear. Lara slots in with Bear nicely (as can be seen from pic below).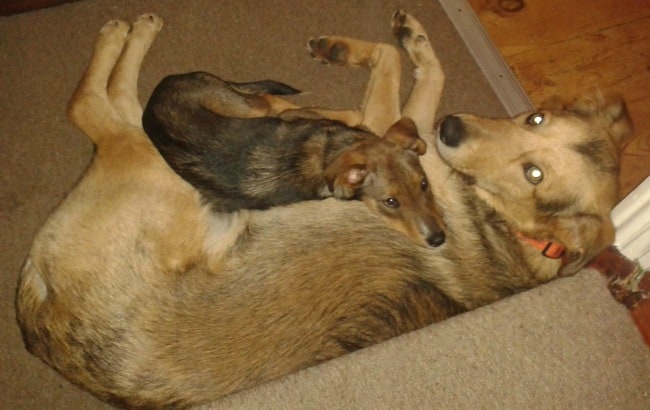 Lara's sister, Lucy, was also adopted by a lovely family in the UK and is now doing brilliantly well. She has also settled with another dog and is coming on fast with her recall training 🙂 Below picture shows Lara and Lucy shortly after they were rescued in Spain ~ their mum had hidden them in a drainpipe to try and keep them safe!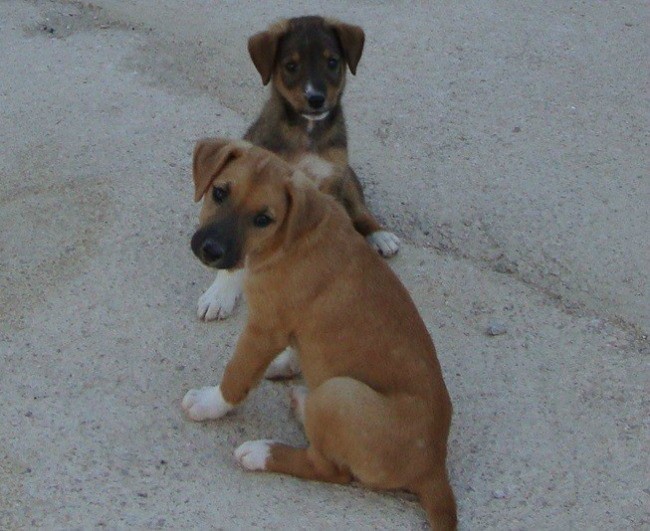 And look at Lucy now, all warm in her lovely pink coat and enjoying a walk with her new big brother 🙂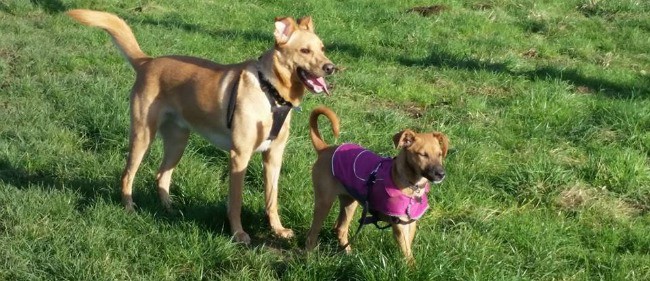 Jeff & Jim were re-homed together with a lovely family in the south of England.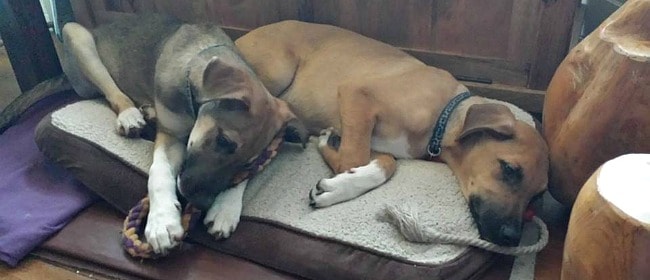 The cocker pups shown below were named Hally and Mog and have been re-homed here in the UK by the dog charity DAWGdogs.net. Click Here for a link of their happy ending story.
And finally, the box of puppies that were dumped outside a local vet's in Spain were named Betsy, Bertie and Boris. Betsy has been rehomed with a family in Spain (see below).
Bertie & Boris have found their forever home with a lovely family in Warwickshire (see below).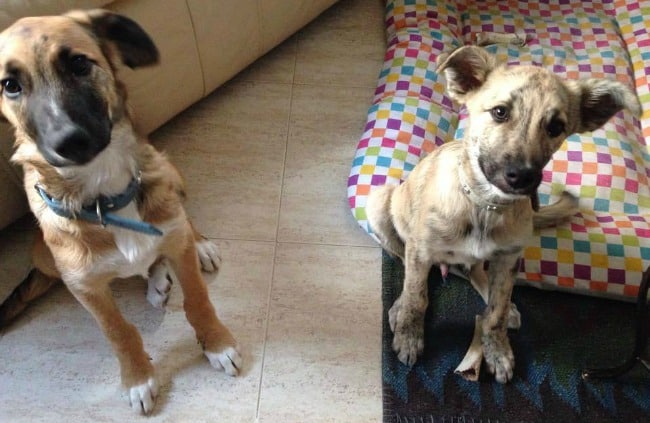 I will hold another auction between Spring and Summer 2015 which will be chock full of wonderful, extremely high quality holistic goods and services.  
If you have anything at all you can offer this auction, please drop me a line. There were over 100, quality, holistic items donated last time so I'm hoping we can match or beat that next time (positive thinking….always!!!).
As with all charities, ACTIN desperately need all the help they can get given the constant amount of rescued animals and boxes of puppies that are dumped at their door! Someone even threw an older dog they no longer wanted over the fence and into a garden of one of the rescuers……simply because they knew that the lady rescued dogs. These poor animals all land at the feet of people who are fostering tons of animals already and the system constantly feels at breaking point, so they cash in savings and use their own money to try and help. Anything we can do to help these lovely people is SO gratefully received.
Colin Fry is a patron of ACTIN and last week, donated and delivered a large amount of dog food and kibble to some of the wonderful foster carers of ACTIN dogs. It was lovely to see a fosterer be introduced to two new foster dogs and be so delighted with the donation of food. Some of these foster carers look after up to 35 dogs at a time ~ thats a LOT of food!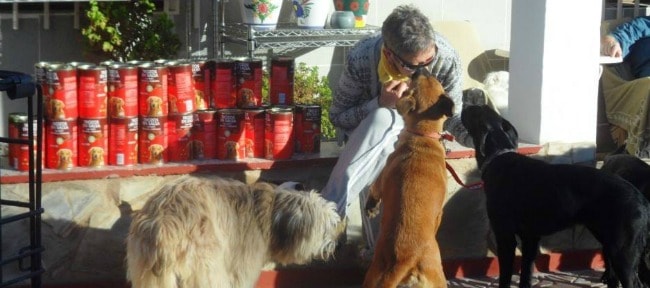 I know its a huge ask over the Christmas period so I won't……….but in January, when life, work, school and everything else is kicking into gear again, please could you give a wee thought to the puppies? Many small donations of just £2 add up over the long run and it would be amazing to continue our good work and support of this wonderful cause.
And remember, this charity was set up on the will, love and compassion of one beautiful woman and I for one applaud and am inspired by the work she does……… whilst at the same time trying to balance her own job and that of running a home & yoga retreat!
Donations to ACTIN can be made via Paypal to: [email protected]
If you have anything you think might work for the next auction, please do let me know.
Thank you so much and have a wonderful, love filled, laughter filled Christmas. 
Cosmic Cuddles and Oooooodles of love
Krissy XXX