Hello There
Welcome to my Energy Forecast for the next seven weeks.  It provides a general overview of how things will feel for us all alongside more specific information for those feeling impacted by Retrograde phases or whom are sensitive to Lunar energy.
May 2017
Week three sees a shift in energy towards more considered and open minded thinking. Our values, principles, perspectives and ideas come under scrutiny so it is vital that we keep an open mind. We will be offered both spiritual and practical ways to broaden our perspective, to see things differently OR to see things as they really are.
Slow, carefully thought out ideas or plans coupled with clear, conscious communication will help us to go far. If we try to rush, impose our views on others without listening or are impulsive, it will cause conflict. This is a slow, measured energy that is here to ground us over the next few weeks, so it's wise to move with…… rather than against….. the flow. The Universe will show us in no uncertain terms if we are working against that flow.
The energy is quite erratic during May and June with some sharp up and down movements. We may feel discouraged or confused one day, then full of idealism, hope and forward movement on another.  We may feel an imbalance between wanting an easy, peaceful life and the desire to stand our ground or fight for what we feel is right. If injustice is a trigger for you (as it is for me), expect to be challenged over the coming months. The best way to channel energy triggered by injustice is to pour that passion into positive action.
What is different about this month and June is instead of what feels like a relentless stream of fast moving energy, there will be days in between this heightened activity when we will experience positive energy that lifts us up and brings us back into balance if we allow it to.  On days when you feel unclear, foggy, unmotivated or tired, relax into the slower flow of energy that day and give yourself permission to rest or take your foot off the pedal!
The weekend of 19/20 might feel a bit challenging so I would stay away from debates this weekend and focus more on enjoying yourself and sharing good times with the people you care about or lavishing yourself with Self Love. We are likely to feel sensitive or touchy, so avoiding negative issues & subjects and focusing on the positive ones will steer us clear of conflict, blame, over reaction or overwhelm.
Week four may feel frustrating as there is a lot of conflicting energy around, which may cause upset and disagreement. However, there is an interesting New Moon that encourages us to look at new ideas, possibilities, hopes and dreams so try to focus on how you want things to be rather than how they are over the coming four weeks until the Full Moon. It is a fantastic New Moon to set up a specific altar, crystal grid or manifestation mandala that focuses on the brightest future possible. It is also a Super Moon, so the energy is heightened.
The last weekend in May is another challenging one as our wounds are being poked. Use the past to learn whatever is it you need to learn and then let it go. Focus forwards. The energy of manifestation is powerful this year, we can use that to our advantage.
Watch your thoughts and words this 27/28th weekend ~ see how they affect your emotions and ability to communicate from a clear, balanced, mature place. This isn't about suppressing our feelings, it's about being able to control and express them in a healthy way. We must ensure that we have the ability to control our emotions from a place of maturity and not place them or unleash them on others. Acceptance is key over the coming months.
Week five will highlight any conflicts that still exist within our relationships, which may not feel altogether comfortable, but we should again focus on how we want things to be, not how they currently are. It's the easiest way to work with this energy and push through it.
Moon's Nodes shift in May
This occurs every 18 months and alters the focus of humanity as a whole. We will see this played out globally and within our own lives. We will be moving from a place where there has often been confusion, overwhelm and indecision to one where we can take action and really commit ourselves to our dreams & goals.
To get the most out of this 18 month cycle, focus on becoming more involved with other people. We will be called to address issues of separation, loneliness, injustice and detachment.  Join together to make things better in your family, community or country.  Connect with others, particularly those whom are on the same wavelength or have similar goals. Some of you will be called to step up and be a leader ~ or if you have been reluctant in the past to get involved, you may feel galvanised into taking some form of action. If you find yourself being pushed this year, go with that flow. You have a skill in leadership or communication/connection that is deeply necessary, both for yourself and others.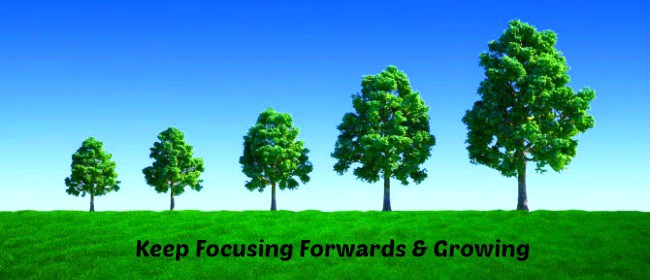 June 2017
The first few days of June might be tricky, but we then move into a really positive, hopeful energy over the first weekend that signifies new beginnings and a new way of approaching matters. We may question ourselves and it is natural to feel a bit of confusion when these erratic energies are in play, but they give us the opportunity to gain freedom from old ways of thinking and being.
It takes time to move from one state of being to another, so be kind to yourself and others. Our relationships should feel a little more grounded and positive during this first week, so use that good energy to connect to others and stay in a place of balance and acceptance because the energy will get prickly again later on in the month. The whole point of this up/down energy is to use the lower energy periods to rest, to rejuvenate, to take responsibility, apologise or do whatever we need to do to make things work in a healthier way.
The Full Moon on 9 June encourages us to speak our truth and make our voice heard. Jupiter also turns direct again, which is a lovely influx of bright energy leading into the weekend of 10/11 June. We may have intuitive insights or fleeting inspirational thoughts relating to the future, so make sure to communicate them or write them down before they're forgotten!
Week three is likely to challenge us mentally and in how we communicate, so again, ensure your thoughts are clear so your words and intentions are clear. We are being asked to make sure that our thoughts and feelings are in alignment with who we truly are and any areas where there is discord will highlight where we aren't working from a place of integrity.
The weekend of 16/17 brings relationships back into the spotlight, asking us to work on any outstanding issues. The key to resolving any conflict this year is acceptance and finding new ways to work together. If the old ways aren't working, if you feel like you're banging your head against a brick wall or just can't seem to get through to someone, step back. How can you come at this differently? If you're over emotional, can you control that better? If you over analyse, can you work from the heart more? If you're impulsive, can you slow things down and think things through? Can you accept another's reality as being true for them and respect that?
Neptune also goes retrograde and for those whom are empathic or sensitive, you're likely to feel a spike in energy, which can heighten your intuitive capabilities or the exact opposite ~ everything will feel a bit dopey and disconnected for a few days. This energy manifests differently for us all, but it plays quietly in the background so we need to pay attention. The next five months are a time when we need to go inward to seek guidance and to trust our intuition. Pay attention to the signs and whispers from the Universe as they are supporting you in moving exactly where you need to go!
Week four the energy shifts again and it is the Summer Solstice. This will be an interesting one because it focuses us on our relationships and our ability to move on from the past. The essence of this relationship energy is what will carry us through to the Autumn Equinox. We need to learn how to express how we truly feel in a balanced, calm, mature way and go inward when we feel confusion or uncertainty.
Trust your gut this year over the heart or head ~ even better, check in with all three and see how well they're working together. If your thoughts are negative, what can you do about that? If your emotions are suppressed, over whelming or out of control, what can you do about that? Are you following your gut intuition or are you being controlled by fear?
These are all good questions to ask ourselves over the coming months and I highly recommend grounding yourself first thing each morning and checking it to see how you truly feel on a day to day basis. The current energies are so erratic, it's important to know how we're actually feeling, thinking and intuiting as it can and will change from one day to the next.
The New Moon in Cancer at the end of week four brings our attention to family, home and what makes us feel secure. Given our relationships, how we think and how we feel are constantly being challenged in June, it is nice that we have this New Moon to remind us of what is important to us and to allow us to ground ourselves, feel comforted and 'at home' with ourselves and whatever we may be going through.
The last week in June is going to be challenging us again on how we think and how we communicate. There is a pattern of easing energy, where we have time to think, to go inward, to experience some positive energy and to reflect. We are then challenged to see whether we have done the work to change our thoughts, our attitudes and perceptions or whether we have just frittered away the opportunity to shift things within ourselves. This cycle will keep on coming so anything repeating is just going to carry on doing so until something changes. Try to focus on your own actions rather than those of others.
Most importantly, know that although these times are challenging, we are all working toward a happier, more integrated existence. We're in a massive period of growth on every single level both as individuals, within our communities, countries and Worldwide. Embrace it, focus on it, work with it and you will experience progress, hope and wisdom.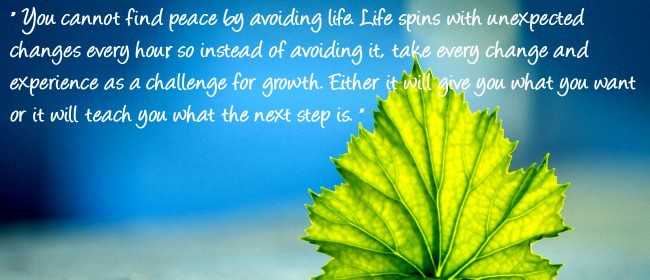 Retrograde Phases May/June
Saturn Retrograde in Sagittarius: 5 April – 25 August ~ review work, goals, ambitions & responsibilities
Pluto retrograde in Capricorn: 20 April – 28 September ~ review our fears and confront them, relationship to power
Neptune retrograde in Pisces: 16 June – 22 November ~ review our reality, heightened awareness, deeper inner connection, subconscious emotions arise
Jupiter Retrograde in Libra : 6 February – 9 June ~ review what we believe & have faith in and how we can grow or expand
Full & New Moon Information May/June
May Full Moon in Scorpio ~ 10 May ~ Exact at 22:42 GMT
May New Moon in Gemini ~ 25 May ~ Exact at 20:44 GMT ~ Supermoon
June Full Moon in Sagittarius ~ 9 June ~ Exact at 14:09 GMT
June New Moon Cancer ~ 24 June ~ Exact at 03:30 GMT
I hope you've found this Energy Forecast useful and that it steers you through the next few months with the ability to get the best out of the challenges and opportunities for growth we are all being presented with.  
With much love and cosmic hugs
Krissy XXX