Happy March to you 🙂
It is one of my favourite months as the Spring Equinox heralds the end of Winter and the start of Spring here in the Northern Hemisphere….well here's hoping anyway!! I do so prefer warmer weather and the cheer of colour and greenery!
How have you found the year so far? Has it been emotional, challenging or a struggle (either with others or with particular situations)? Or has it felt fast and all a bit hectic, as if there is little time to take some space to analyse and absorb what is actually happening in our lives before we're moving on to the next thing? So many of us have been struck down by illness and have had to take to our beds….forced to slow down whether we want to or not! Some people feel like they're on fast forward whilst others feel stuck.
There is a definite dichotomy splitting people into two different groups, but regardless of whether we are the Tortoise or the Hare, I have a feeling we're building toward something.  On an energetic level, I can feel it in the crystals I'm working with, the clients coming through the door and just the general energy emanating from our beautiful Earth. Something is definitely coming 🙂
The planets are lining up for some serious action in March too, so all in all, it feels like March is going to be a month of TRANSFORMATION.
And thats GOOD. Lesson after lesson or challenge after challenge with very little tangible action becomes more about stress, restlessness and boredom and less about movement ~ and that's no fun at all!  I recommend getting ready however, for as we burst into Spring, we're also going to burst into change.
If we're fully aware, thats fantastic ~ we'll see change coming and be ready to leap when the time is right. If we're fearful of change, thats perfectly normal, but there might be a little bit of conflict, drama or chaos in order to help things shift. Just know that its OK….. the road may be rocky for a bit, but it WILL smooth out into something truly workable and more satisfying.
March is a month that builds in energy as we move towards the eclipse, so it's going to be interesting 😉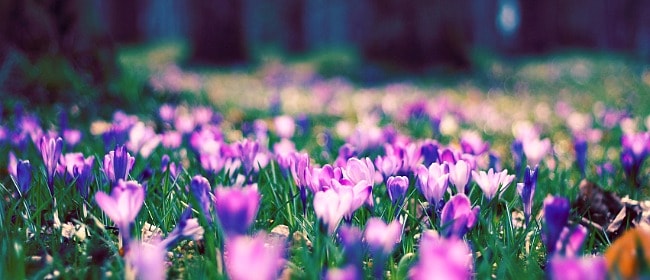 WEEK ONE: The first week in March is going to be a contradiction of both challenges and support. There is an awful lot of planetary activity that can complicate things as various different forms of energy butt up against each other. In amongst this fast moving week, where there are likely to be some incidents that make us stop and have to think…….is the wonderful opportunity to open our arms and embrace change. Change is coming and it is absolutely  necessary for our evolution both as a society and as individuals. We have the chance to harness some fantastic, powerful, strong energy this week and step boldly into the dance of transformation. Preferable to being bowled over onto our backsides! The Universe doesn't care how we move, only that we do so it's wise to remember that.
WEEK TWO: The energy continues to build in week two and I call this a 'trigger' week.  Various situations and interactions with others are going to trigger the things in our lives that need to be transformed. Whether that be  on an internal level such as how we behave, our attitude toward something, how we express ourselves or how we handle conflict……….. or changes on an external level such as our home, relationships, plans for the future or work. The energy of this week is going to be quite intense, so if at all possible, step away from situations and people and try to give yourself the space to respond rather than react. The energy is going to drive us forward and want us to keep moving, but it also affects our mind…and our mouth! Be careful of rash words spoken in haste this week.
WEEK THREE: Week three builds to the Total Solar Eclipse. I expect this week to be fast and for people's choices to become absolutely crystal clear. We may not want to look at those choices, we may be fearful of making the wrong choice, but somehow, the energy of this week is going to propel us to DO SOMETHING. It is likely to feel quite unstable and erratic this week, but this Total Solar Eclipse also holds the power for us to completely transform something in our lives….it is an opportunity for extremely deep self transformation.   No one is going to come along and do this for us. If transformation is to happen, it must come entirely from within ~ whether those will be internal or external changes, they will be driven by US! There has never been a more powerful time for new beginnings!
WEEKS FOUR & FIVE: The energy of weeks four and five give should ease up a bit. We may be looking at some of our own wounds or how we have wounded others. There is an energy present that provides some internal stability and strength alongside the space to reflect and to heal anything that needs to be healed. This is what we need when we decide to make changes in our lives. If you find you haven't been impacted by the energy this month, be aware that others around you will have and may call upon you for your strength and wisdom in light of the changes going on in their lives. The energy of March will affect us all, whether personally or as a support for others going through a period of transformation. Some may feel themselves falling back into old patterns of safety or habit during these weeks, simply because they are familiar. Just be aware that these are OLD patterns….and it is those patterns that have made us unhappy as they are not what we truly want out of life. There will be the opportunity to see this in crystal clarity at the end of the month and to use these insights to strengthen our resolve to change.
The Total Solar Eclipse occurs on 20 March and begins at 08.25 (UK Time). I will blog in detail about this in the March Mid-Month Energy Forecast as there is a huge amount of information on the Eclipse, the Spring Equinox and the New Super Moon ~ which all happen with 13 hours of each other. Check back here on Friday 13th for what this all means (sorry…..couldn't resist *grin*).
The Full Moon this month is in Virgo on 5 March at 6.07pm (UK time) and is also called the Worm Moon. There was much excitement around the last New Moon as it was a Super Moon and many people assume that's a really positive and cool thing. However, given the other planetary activity in the sky, it was actually quite a challenging and unstable energy. This month's full moon is sort've following on from the unstable energy of the last New Moon as well as being quite an emotional Full Moon in and of itself. Luckily this Full Moon is in Virgo, which is a very stabilising, practical energy. We may find ourselves feeling emotional, but have the opportunity to get ahold of ourselves and express our emotions in a healthier way. Virgo also encourages us to find practical solutions to our problems and allows our mind to become more rational and organised.
I repeat this time and time again ~ if you like to moon bathe your crystals, please learn more about what each moon means. Every Full & New Moon is different and if the energy is unstable or causing a lot of negative emotional energy to be released by humanity as a whole, that is not a good energy in which to bathe our crystals. However, if your intuition is yelling for the moon, then by all means throw your sparklies out there 🙂
March's Full Moon is one where if you check in with your gut feelings, it'll either be 100% yes or 100% no. Always moon bathe based on how you are feeling emotionally. If we're on top of the world, smiling, happy, then we're working with any positive energy that's around and our crystals, as an extension of our energy system, will pick up on that. If we're not sleeping, if we've been ill, are feeling drained or our emotions are erratic, then its wiser to skip moon bathing and check in two weeks later to see how the New Moon feels. Please ensure you check in with yourself month by month and honour your intuition (you'd be surprised how many of us don't or simply forget……guilty m'lord 😉 )
The New Moon is in Pisces on 20 March at 9.37am (UK time). I will blog more about this amazing Super Moon and the finer details of the upcoming energy shifts in the Mid-Month Energy Report (issued on the 13th). What I will say is there has never been a more powerful New Moon nor a more powerful time to manifest and set our intent for what we wish our lives to be.
The cycle that is triggered this month is also LONG RANGING! Transformation takes time, so although it will feel like we're moving really fast, this cycle lasts well into 2017 and the changes we trigger now, the lessons we need to learn, the things we need to let go of, the experience we need to gain……..that takes time. Be patient both with yourself and others. As a lovely friend said to me yesterday, 'I'm in this for the journey Kris, not the destination!'
Moon bathing under the New Super Moon will be very time specific due to the Eclipse. Myself and most other people working with crystals & clients every day recommend avoiding the energy of an Eclipse ~ there will be a complete void of energy for nearly 3 minutes during this eclipse as the Moon blocks out the Sun. Birds usually fall silent and it is a very unnerving, eerie experience so we have to wait for the right time to harness this energy with our crystals, manifestation methods or crystal grids. The exact time of the Spring Equinox (approximately 13 hours after the Eclipse) is still well within the energy of the New Moon and will be the perfect time to set our intent for the future.
I'll also be keeping an eye on the sun's activity and the general feel of things as we go through the month. I am lucky to work with some amazing peers and clients and their feedback goes a long way to helping me gauge the energy we're all working with and how it affects us as a whole. So thank you my lovelies!!
I hope you've found this forecast helpful and that you have a wonderful month.
With much love and cosmic cuddles
Krissy XXX