Helloooooooo 🙂
I've decided to do another FREE GIVE AWAY of absolutely yummy crystals and jewellery.  These Give Aways have proved extremely popular in the past. I haven't run one since last year and clients are starting to drop quite a few hints……alright already……am listening 😉
So, as a little incentive to cast your eyes over my lovely website stock ~ I'll be giving away, FOR FREE, an amazing piece of jewellery or crystal with every order placed between 7-31 May inclusive.
All you have to do is place an order in the Online Shop. The bigger the order, the bigger the gift you'll receive. Customers were stunned last time as I sent out some extremely large or rare pieces of crystal and some beautiful jewellery. You never know what you're going to get, but it will be as I am guided to choose and it will be of high quality and energy. All of my crystals/jewellery pieces are cleansed and charged in natural sunlight and then given a big blast of reiki before they are wrapped with love and sent on their way.
Below is a sample of some of the gifts that made their way to new homes last year.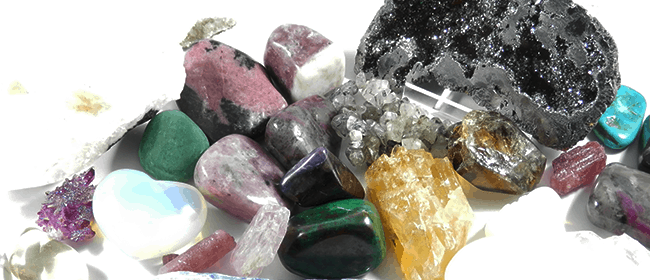 Free sparkly gifts this time round will be items such as Crystal Balls (35mm), Tourmalines, Kunzite, Moldavite, Shungite, Anandalite (Aurora Quartz), Aura Quartz, Geodes, Natural Citrine, Apophyllite Chunks, Kundalini Quartz, scrumptious jewellery and much more. I've even been guided to gift items from my own personal collection in the past……. guess I'm still learning the lesson of letting things go……thanks Universe 😉
If you've placed an order online before the end of May,  your name will be popped into a hat and a name will be drawn at random. 
The winner will receive a bespoke Crystal Grid (such as the ones below) up to a value of £35. I'll just need a few words to focus on (such as love, abundance, cleansing energies, protection, clarity, growth, healing etc) and will then intuitively create a grid and post it, alongside instructions, to the winner.
I will announce the winner on my Facebook Page: Serendipity Crystals, on 1st June 2015.
It would be really cool if you could share this give away too, although no problem if not. I believe in sharing and giving and loving ~ its all good 🙂
Have a wonderful day.
Lots of love and cosmic cuddles
Krissy XXX