Hello There 🙂
How are you? January seemed to be quite an emotional month for many. That will ease a little in February, although the focus is still very much on our relationships and feelings/emotions.
Over the past three years, we've all been called to do some fairly hard work. The aim of this effort is to bring us to a position of a new beginning. There is so much potential and opportunity available to us over the next six months and it all relates to our getting in tune with who we truly are. All these shifts and changes, some subtle, some quite dramatic, have led us to come to know exactly what we want and to not settle for anything less! This is moving in perfect unison with the Universe and with Spirit.
If you've read previous blogs, you'll know that the way crystals work and the way Spirit work with us has been changing for quite some time. If we sit and wait for guidance, it no longer comes. If we use the same tools and crystals we've always reached for, some either don't work or we have to learn to work with them in different ways. This is completely normal and natural and all part of our collective, evolutionary process. We have to take action now, we have to step up and state what we want, then start moving towards it.
THEN we find the tools, the people and the guidance we need to support our growth. That's what all the shifts/changes and hard work is about…… by 2017, those of us who are on a spiritual path of growth will be able to answer WHO AM I, WHAT DO I WANT and HOW DO I GET IT in a way that come's from the heart. The Universe wants us standing on our own two feet. It has spoon fed us for years, but we're no longer babies, nor toddlers. We can stand perfectly well and walk on our own!
Back to February however. There is a lovely energy coming in right at the very start that symbolises new beginnings. It makes us more sensitive and aware of the beauty in the world and our spiritual gifts. For those who are highly sensitive, I'd recommend using crystals that keep you open, alongside whatever you use for protection. Kunzite or Blue Kyanite and Black Tourmaline are my go-to combinations, but whatever works for you is great.
This lovely, dreamy energy can make us more susceptible to other's negativity and influence so try to remain in a place of gentleness and compassion if at all possible. We have to learn how to deal with our sensitivity, to remain open, whilst protecting our energy and keeping it safe. This sort of energy tugs on the heart strings, so be as aware as you can. It is so easy to enable other's bad behaviour or cycles when we're surrounded by fluffy energy! Remember: we cannot help those who aren't willing to help themselves!
That is the dichotomy of this energy (there's alllllways a dichotomy these days)…….. on one hand we want to love, to care for, to be close to, to comfort & to heal others….at the same time, this leaves us open, vulnerable & highly sensitive and can lead us to then shut down in order to avoid anything that makes us feel uncomfortable. So in a nutshell, we may feel torn between opening up and closing down this month. Try to remain open if at all possible and trust that your wounds and vulnerabilities will be protected.
We are also starting a pattern whereby our boundaries will be tested. This is across the board, for everyone. Every single reading I have conducted this month has had the issue of boundaries come up loud and clear. If you say something, make sure you mean it as your boundary WILL be tested ~ for some this will occur instantly, for others it will be much more subtle. Again, stay aware! Honour yourself…the Universe and indeed Spirit are testing to see whether we mean what we say, whether we are prepared to walk our talk. You'll know fairly instantly if you've dishonoured one of your own boundaries as negativity will follow swiftly on its heels…..and you'll feel it physically too. Probably in the stomach, like a churning feeling. The solar plexus chakra will take the hit most of the time.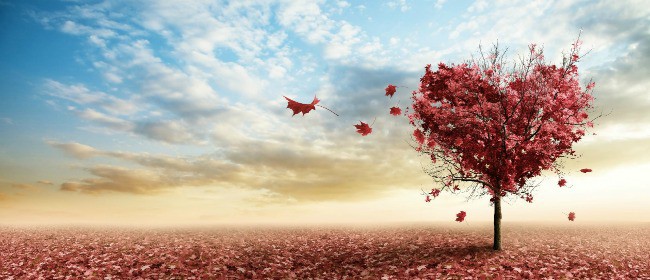 Mercury retrograde comes to an end on 11 February. Yippee I hear many say! If you've had any ideas in the pipeline, now is the time to move full steam ahead. If you've been waiting on legal cases, solicitors letters or a court case, this can now move forward too.
The Full Moon this month is in Leo on February 3 at 23:09 UK Time. This will be the peak between two Aquarius new moons, which sets us up for major breakthroughs that could come in absolutely any area of our lives. This full moon brings with it a happy, joyful energy that stimulates the heart and makes the future look bright! Its also about how we fit in. What is our purpose at this point in our life and how are we contributing to the bigger picture, to the whole? Is it within our family unit? Within our community? Within a bigger, more worldwide community? I've found my particular contribution for now ~ both in helping others to help themselves and also my charity work with animal rescue centres. This honours my need to help, to care, to nurture, whilst making sure I am part of something bigger than myself. See where you can find that pattern in your own life. We all have a gift, we all have a passion ~ to move with the energy of this time, you need to be connecting to that and bringing it out into the world for other's to see, to share.
This full moon is also very creative, bringing freedom of self expression. If you've had a burning desire to make your mark, to do something artistic or to get out there and have some fun, this is the time to do it! And do whatever makes you feel happy, whatever fires your soul….and make it original! If you've seen something done many times over, by all means learn from those people, study how they got to where they are ~ then ensure you bring forth something of your OWN creativity, of your own heart. Keep it original and keep it real!
The New Moon is still in Aquarius on February 18 at 23:48 UK Time. It is quite unusual to have a New Moon in the same sign two months in a row and this is the only occurrence this year. This tells me that we are still being encouraged us to think outside the box, to come up with creative, new and different ways to approaching our problems ~ which will be the same issues and problems we were dealing with last month. We will continue to want to distance ourselves from those whom have contributed to our old, negative ways of thinking and being. That is perfectly normal and necessary. We need a little detachment from the past in order to create a void space where new things can be born.
NOW is the time to set a manifestation or positivity grid and to leave it up for the full lunar cycle. It will be extremely powerful and positive! If you set a grid up at the last new moon, take it down, charge up the crystals again and then reset it again. You may find you want to add more crystals to it, take some away or more things around a little. Keep the same intentions as last month, but add an extra boost of confidence and trust that the Universe will bring you what you need (note I said need, not want….there is a difference 😉 )
February 25 is also an excellent date to set up a grid for a short period of time. It will be very potent for 2-3 days only, but could harness an incredibly strong energy that allows us to see things clearly and manifest deeply held desires. There is a balance between keeping things realistic, whilst aiming for the stars! If you can hit that mark this month, then any grid will be extremely effective.
There are no meteor showers this month and the sun, whilst still very active, seems to be behaving itself a little better. I truly feel we are getting a slight breather during February…….because there are some BIG energies coming in March. ALL good, well……..it will be all good once we're done 😉
In summary:
Week One: Feeling positive, creative, romantic, more optimistic & idealistic
Week Two: Opportunities for healing, moving forward, accomplishing things, trusting our intuition more. This week will move quite fast 
Week Three: Going inward, doing release work, starting anew with courage, opportunity for spiritual growth, having to make a choice or find a balance point between two extremes/options
Week Four: We may want to escape reality, but would be better taking action in accordance with our authentic self. Lots of potential this week, but could feel a bit of a blur or 'brain foggy'
So all in all, this is creative, emotional month. If you get the chance to feel romantic, to relax, to play, to dream, to create….then capitalise on those experiences as they will fuel our energy system for the bigger things coming later in the year.
Lots of love and huge, big, smakeroonie kisses 😉
Krissy XXX