Hello
Welcome to the August Energy Forecast 🙂
There is so much going on energetically, it feels like our day to day lives are moving very fast…..however, on an internal level, it may be a case of stopping and starting, of moving forward and then feeling stuck, of feeling sure of a direction and then uncertain. You may experience mood swings or wonder what the heck is going on!
I'm not at all surprised by this. There are five planets in retrograde phases at the moment. These phases tend to throw up unexpected things, poke old wounds and cause us to really have to think, examine, self-reflect and reconsider.
For the remainder of this year and well into 2016, most of us will be kept under pressure and are being pushed into new states of awareness, whether we like it or not. On the up side, the way we perceive our world, our jobs, our homes and our relationships will subtley undergo change that will allow us to feel lighter and happier.
I can feel all of the above myself. There are no major issues in my life, am extremely happy, grateful and focused, but there is still an external energy that is moving so quickly and an internal energy that is crawling along at a snail's pace. We've got two eclipses approaching in September, so if there are going to be any obvious changes or dramatic realisations, that will be the month they occur. Otherwise, I feel the realisations or new awareness we experience will be quite subtle.
August feels like it is about our getting used to all of these streams of energy coming at us from different angles. It will be a month to let go, to enjoy, to focus on the positives in our lives, to spend time with friends and family, to enjoy the summer sun  ~ if there is any….after all, this IS England 😉
For those in the Southern Hemisphere, it is winter, but I still feel the energy flows exactly the same way. Winter, however, is more conducive to the self reflection work we're being called to do on an inner level. Where ever we are in the world, we will all be trying to balance an internal and an external energy that is going at vastly different speeds.
The simple way to stay balanced is to listen to ourselves.  If we move with the fast energy for too long, it becomes very tiring and quite quickly too. Listen to your body and emotions ~ rest when you feel tired. It won't take long to re-energise, but if we don't rest, we'll melt down on some level. Similarly, don't wallow in the slow, self-reflective, analytical, inner energy for too long or you'll become stuck. Get up, get moving, stop procrastinating, take some of the ideas and thoughts in your head and take action.
Less Thinking, More Doing ~ OR ~ Less Doing, More Thinking! Try and find some balance. Over the next five months, the energy is set to encourage and support us in connecting to our higher self. We have the opportunity to gain new insights and knowledge with less resistance or interferance from the logical mind. First, we need to tune into ourselves and ensure that connection is strong, then we can connect with the rest of the Universe.
More than ever before, our Universe is acting as a beautiful mirror that reflects back whatever we put out into the world. So if you sit and worry, it'll respond with things to worry about. If you're running yourself ragged, the Universe will reflect that speed and send more things to have to juggle & manage.
BALANCE. I can't shout that loud enough this month ~ do whatever it takes to not stagnate, to not overdo it and to find a balance point between those two states of being. We really are being called to balance our masculine and feminine, our internal and external worlds, our darkness and our light.
Balance grounds our energy ~ it provides a direct line through the centre of our body and downward that keeps us firmly anchored to the Earth. Having good balance going into September's eclipse energy will create a positive platform on which to facilitate change. Think of the eclipses as a wave ~ August is about building something that can ride that wave or foundations that stand strong whilst it washes over us.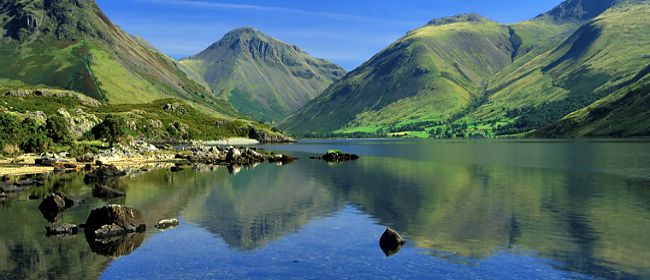 The New Moon is in Leo on August 14, exact at 15:53 GMT. New Moons are the perfect time to set intentions for things we'd like to create, develop, manifest or grow.  This is a really cheerful, motivational New Moon with joy and creativity being the positive qualities represented by Leo. If you would like to create a crystal grid or set intentions to attract the right situation or person to you, then this is a great New Moon to put that belief (note I said BELIEF, not DESIRE) out into the Universe.  Leave the grid/altar/intention out there for the full lunar cycle, taking it down just before the next New Moon. With the eclipses fast approaching in September, now is the time to set up grids and utilise lunar energy/cycles as it is not a good idea to do so during the eclipse season due to intentions back firing and too much change in the air. This New Moon phase is also a fantastic time for celebrations of any kind, get-togethers with family & friends, trips away and holidays. Focus on having fun, relaxing, playing and communicating with positivity and enthusiasm and you'll harness all of the good energy available at this time.
This month's Full Moon is in Pisces on August 29, exact at 17:35 GMT. The Pisces Full Moon calls us to shut doors, end things and to seek closure on anything that has been dragging us down or draining our energy for too long. This is a time of transition from one state of being to another. Accept the things that can't be changed and move on. If you need to focus on cutting ties or walking away from people, a situation, a job or anything that simply isn't resonating for you any more, now is the time to take that first step towards a much brighter and happier future.   If we've been caught in some kind of head trip, obsessing or procrastinating on any level, now is the time we can jump start ourselves and get out of that head space. Pisces is a lovely, dreamy, creative sign, but it also has a flip side that will shine a big, bright spotlight on any areas of our life that may have been ignored or neglected ~ be that ignoring our intuition, our nagging sense of needing to honour our physical body, our need to express ourselves in unique and creative ways or anything we may have been in denial about. A Pisces Full Moon is a reality check ~ and one that some of us sorely need.
My favourite meteor shower of the year arrives on 11-14 August. The Perseids. This is one shower NOT to be missed as it's fabulous. It arrives during a New Moon this year, so the sky will be pitch black and absolutely perfect for viewing shooting stars. The Perseids also create earthgrazers, which are meteor fireballs that move across the sky just above the horizon and burn for ages! I will issue a fully detailed blog on how, when and where to watch this fabulous celestial display next week, so check back here then.
I am currently just back from holiday having spent a brilliant week in the Lake District with our 4 children and their partners. We all piled into a supremely kitted out Camping Barn, ensuring we stayed dry as one day in the Lake District can be glorious, blazing hot sunshine whilst the next can be torrential rain. If anyone wants a recommendation for an extremely cost effective, fully kitted place to take your family/kids, please drop me a line as I can't recommend it highly enough!  We had a whale of a time exploring the Lakes, walking, Ghyll Scrambling, yomping through rivers, cycling, kayaking, laughing, singing and generally just enjoying nature, life and being together! Our kids and family are amazing ~ my wish is that you get to spend some time with yours during August and have some FUN! Life is too short to do otherwise.
With much love and tons of blessings
Krissy XXX
Photo Credit: Main picture is  of Derwent Water in the Lake District by Egner Photography