Hello 🙂
Welcome to my run down of what we can expect (energetically) for the next three months of 2017 (Feb-Apr). It's a long post, but areas are clearly highlighted so you can dip in and out over the coming months.
As with all things, there are both positive and negative aspects to each person, issue, lesson, cycle or situation. Rather than focus too much on one or the other, this Energy Forecast provides balanced information on both. That way, if we get caught up in the negative, we can check back here to see how to move things in a more positive direction.
Overall Themes 2017
There are overall cycles that every single one of us will be working with during 2017, whether there is an awareness of them or not. In general, 2017 will be more positive than 2016 with incredible potential and many uplifting moments. We have a chance to really make progress ~ as long as we're determined, willing to work hard and able to look forward.  2017 will test our faith, our beliefs, our boundaries and our reality. We are being asked to remain firmly grounded whilst working towards our future with a positive mindset.
2017 is a year where we can come up with creative, new ideas and actually implement them! Focus on connection, flexibility and togetherness. Sometimes we have to work on our own, but much of 2017 asks us to work collectively. For example, find a group, join a club or do something on social media that links you with others. It's all about give and take so each exchange and connection should flow fairly back and forth. If it doesn't, walk away and find something else. No ifs, no buts, there is an underlying feeling that we haven't got time to waste.
Moon's Nodes shift in May
This occurs every 18 months and alters the focus of humanity as a whole. We will see this played out globally and within our own lives. We will be moving from a place where there has often been confusion, overwhelm and indecision to one where we can take action and really commit ourselves to our dreams & goals.
To get the most out of this 18 month cycle, focus on becoming more involved with other people. We will be called to address issues of separation, loneliness and detachment.  Join together to make things better in your family, community or country.  Connect with others, particularly those whom are on the same wavelength or have similar goals. Some of you will be called to step up and be a leader so if you find yourself being pushed this year, go with that flow. You have a skill in leadership that is deeply necessary, both for yourself and others.
Chiron ~ The Wounded Healer
Chiron shows where we are most wounded, how to heal that wound and that there is a gift in that healing. Each of us is born into this life with a wound that manifests in a particular way. It is different for most of us and depends on your individual birth chart. It is usually an area you can clearly identify with and may manifest in cycles in various different areas of life. If you'd like an astrology reading that provides in depth detail on your particular wound, please drop me a line.
The Chiron cycle we are currently in began in 2010 and lasts until 2019. In particular, it highlights:
our fear of being separate or alone
our inability to have faith or see the bigger picture
We heal our wound and find growth through honesty, acceptance, belief, compassion, connection to the Universe, to others and our Higher Self.  Chiron asked us last year to heal wounds related to past lives or old cycles that no longer belong and needed to be put to bed, once and for all. In 2017, Chiron will be stoking our own, personal wound in this lifetime and asking us to heal & grow through it. We will have been working on this aspect of ourselves for some time now, so it might feel a bit of a drag coming back to something we thought we'd dealt with already. Stick with it ~ I promise there is a magical talent, gift or aspect of ourselves that will come to light during the process.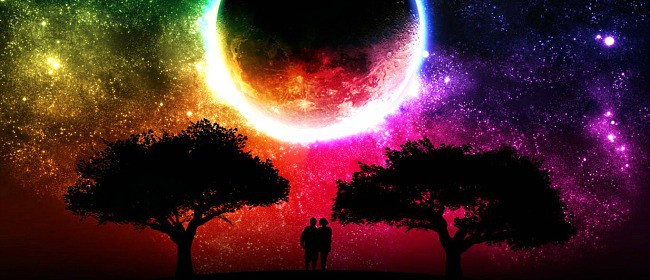 Month by Month
January 2017
Most will agree that January was a bit of an up and down month where it feels like we haven't quite shaken off the energy of 2016 yet. This will shift as we are now entering the build up of energy towards the two eclipses in February and a huge amount of planetary activity in March & April.
February 2017
Anything that came up over the last weekend in January links to the first of the eclipses on 10/11 February. We will be asked to use either faith or discipline to overcome any challenges. Focus on grounding, maintaining balance and manifestation. There is a lot of disruptive energy underlying the first two weeks of February so slow down. Think before speaking, remain calm, compassionate, gentle and speak your truth from a good place. Then LET IT GO. Trust that it will be heard. In fact, let go of anything that isn't working in February. If you find yourself being argumentative or having to force your point across, you're in the negative aspects of this energy and need to step back.
The eclipses are explained in full detail below. The two weeks between them will be erratic. Be prepared to release and let things go.
The last two weeks of February are likely to feel quite tense. Particularly if we aren't taking the time to slow down and process things properly. It's a time when old structures begin to break down and new ideas form, which is an uncomfortable process for some. We are being asked to think of the bigger picture, of what works for all or many rather than the few. We need to be grounded, yet flexible and open to change. Things may get a little confrontational, but that's OK. We can learn from it and develop patience. Our thoughts and planning need to be well thought out and we must be disciplined.
Full Moon in Leo ~ February 10/11 ~ Lunar Eclipse
New Moon in Pisces ~ February 26 ~ Solar Eclipse
March 2017
March is likely to be quite an emotional month with an air of mysticism about it. Relationships will be in focus so we need to stay grounded, not fall into dramatic or victim mentality behaviour and be absolutely, 100% REAL. Our awareness of our needs will grow continually throughout the year, but be very much under the spotlight in March. Look at the balance of energy between you and another ~ is it level? Does it tip back and forth between you in a fair & regular way or is it heavily weighted on one or the other? Is there any resentment within you? If so, this will be a good indicator of where energy is out of balance.
The first week in March will be less active, the 2nd will be elevated and it will tip back and forth like this from week to week, giving an up/down, roller coaster feeling to the whole month. Our wounds are going to be poked & prodded, but we're also being offered creative or alternative ways of healing them. If you find yourself clashing with someone, step back, calm & ground yourself and don't engage again until you can both focus on how to move forward. We need to take responsibility for our own words, actions & happiness this month. Any blame laid at the door of another will reverberate straight back at us.
The last week in March is the beginning of a very chaotic energy cycle. We will be shown if our actions are not in line with our true intentions and how to bring them together in harmony come what may.
The Equinox on 20 March brings an opportunity for new beginnings, where our ideas are driven by how they make us feel rather than what we think. It's the start of a three month period of highly creative energy. Think outside the box, be courageous and try coming up with a variety of options rather than a single mindset. Be open to new information coming in and be open to changing your mind and perspective. We may feel quite tired or overwhelmed in March, so remember to slow down, stay grounded, rest and create some discipline in day to day life to keep you focused and balanced.
Full Moon in Virgo ~ 12 March
New Moon in Aries ~ 27 March
April 2017
April is going to be a month of very chaotic energy with five planets in and out of retrograde. Full details on those retrograde phases are detailed under a separate heading below.
There are likely to be issues or ideas raised in April that will take months to resolve, so knee jerk reactions or acting without thinking this month will cause problems. Erratic energy can boost us too high, so we need to do everything slowly and methodically in April ~ don't let the negative drag you down, but don't get too over excited when the positive kicks in either. The stop/start feel of the month will either make us want to move at 100mph or flake out and do nothing. Neither is appropriate. Slow, steady action when we are able to take it and calm review when we are not. We are being called this year to be more disciplined with ourselves. Balance is going to be incredibly difficult, but the more we can maintain it, the easier the month will be.
We are also being given the chance to review what has been causing problems in our relationships. We must speak our truth as anywhere we're kidding ourselves or aren't in alignment with our true needs is going to be clearly highlighted. The point of all this disruption and any challenge is to bring us back into ourselves. This is the Universe's way of making sure we are moving in the right direction. Negative behaviour or misguided mindset will be exposed for what it is and we will not be allowed to sink back into old ways any longer. April is really going to give us a run for our money, but if we meet this energy with an open mind and willingness to be the best version of ourselves that we can possibly be……we'll nail it!
Full Moon in Libra ~ 10 April
New Moon in Taurus ~ 26 April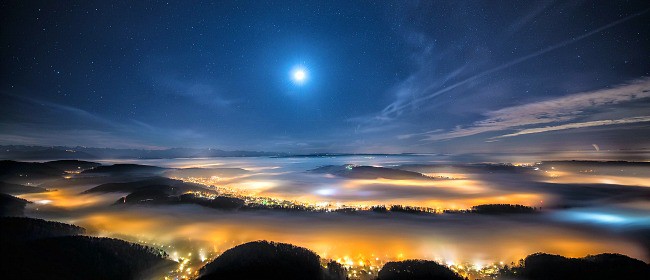 Eclipses ~ Transformational Times
It is SO nice to finally have a set of transformational eclipses that are POSITIVE! Yaaaaaaaaaaay!  Eclipse energy is change or 'transformation' energy. The Lunar eclipse stokes our emotions and brings issues to the surface that need to be addressed. The Solar eclipse two weeks later brings a wave of motivational energy that pushes us to take action. The energy of an eclipse builds for several weeks beforehand, so if you start to feel pressure rising in any area of life, that is the area that most needs to change.
If you'd like to see a chart detailing each Eclipse & it's timing/visibility Worldwide, please Click Here.
10/11 February ~ Penumbral Lunar Eclipse in Aquarius
This is a very positive eclipse. Although it may trigger some form of change in our lives, it is all about growing and feeling motivated to move forward. This is a fantastic time for finding freedom in positive ways. Try to come at things with an air of adventure and curiosity. Allow your faith to be strengthened and sparked with joy! It is very unstable energy, but can create such vision and magic in our lives. I don't usually recommend putting crystals out to 'charge' anywhere near an eclipse as things are so erratic. However, if you feel you are standing in your power, feel positive and are grounded firmly in reality through this energy, it would be a potent time to set up a crystal manifestation grid and leave it in place for a lunar month. If you're not in a place of strength, avoid putting crystals out in this energy as these two eclipses are specifically & powerfully designed for us to manifest ~ none of us needs to manifest instability or fear!
26 February ~ Annual Solar Eclipse in Pisces
The second eclipse brings a magical, mystical, spiritual energy with it. Our psychic awareness is sparked. For some, things can feel a bit confusing and wobbly as our intuition will be heightened with ideas and information, but we may not know how to communicate or put that information into action.
Be very very careful what you focus on during this eclipse as it will manifest in one way or another over the coming six months. Be crystal clear on what you want to create in your life, but take your time. Think things through, do things at a slower pace and don't act in a reactionary way. This eclipse will create a little tension, so if we go too fast or are too passive, we're likely to feel unstable or extremely worn out as we won't be processing the energy in the right way.
Listen to your body. Is it calm? If not, why not? Look at ways of addressing that. This is also a fantastic time to manifest through vision boards, meditation or rituals ~ as long as you feel grounded and stable. Open up and connect to Universal energy in whatever form feels right to you. This eclipse may push us to change as things can no longer remain as they are ~ but it will guide rather than teach us so we feel more empowered.
Retrograde Planets in 2017 ~ Slow Down & Review
For those who are interested in 'retrograde' planets, in laymen's terms,  'retrograde' means a planet stops it's forward movement, spins on it's axis for a bit and then starts going backwards. During retrograde phases, things often come to a grinding halt in one area of our lives as we're met with challenges or delays. Many people dislike retrograde phases, but they are actually designed to give us the time to slow down, review and reflect before taking any further action. If you can go back over recent events and find something good in them, you're getting the most out of a retrograde phase.
Whether you're being impacted by a retrograde phase depends entirely on your own unique astrology chart.  If you're being affected, you'll probably know, as one area of life will simply slow down and very little movement can be made. It could be work, relationships, value systems, beliefs, home, security, money, family, spiritual growth etc. If this happens to you this year, check back here to see what Planet may be causing mischief and how you can get the best out of it's retrograde cycle.
Jupiter retrograde in Libra:  6 Feb ~ 9 June. Review faith & where we want to grow/expand
Venus retrograde in Aries and Pisces: 4 March ~ 15 April. Review relationships & finances
Saturn retrograde in Sagittarius: 5 April –  25 Aug. Review work, goals & responsibility
Mercury retrograde in Taurus and Aries: 9 April ~ 3 May. Review plans, decisions & communication
Pluto retrograde in Capricorn: 20 April –  28 Sept. Review our relationship with power, instincts & what motivates us
As you can see from the above dates, April is likely to give us one heck of a challenge with five of the major planets (Jupiter, Venus, Saturn, Mercury & Pluto) in retrograde together for a short period of time and a LOT of planetary movement alongside the Moon's nodes changing sign.
Acceptance is the only word for managing the energy of April as no one can avoid the impact of this much shifting energy. Try to accept everything as it is without getting too caught up in it and move with the flow. The more we resist or get upset, the harder it will be. Keep things clear, honest, open and simple across the board. It's hard for drama to gain control in an atmosphere of calm and simplicity 😉
This unstable energy lasts into the middle of May, but we'll then experience a new, much lighter and more positive energy to soothe and support us. I'll be back with the May-July Energy Forecast in a few months.
Until then, have a wonderful day and thanks very much for taking the time to read my blog.
With love and brightest of blessings
Krissy
Photo Credit: Rick Langencamp